Are you hurting your SEO efforts by practicing outdated SEO techniques?
There are many individuals who use outdated SEO techniques today as they are used to them. These SEO techniques are obsolete, out of date, and some of them are regarded as Black Hat SEO by Google. In short, black hat SEO is a set of practices that website owners use to manipulate search engine rankings by going against their guidelines. These techniques are not fair, and they can backfire on you if caught! Practicing them in your SEO campaign is an exercise in futility and may cost you cash.
Related Posts:
Outdated SEO Techniques That Will Not Work
Google is so savvy that it can now separate between characteristic activity pulling in sites and those sites concentrate exclusively on SEO. Here are some SEO techniques that you have to take out from your skill set.
Outdated SEO Technique #1: Link Exchange
Link exchange is an SEO technique that describes when two websites agree to link to each other, also known as reciprocal linking. According to Google's webmaster guidelines about link schemes, excessive link exchanges are viewed as an attempt to manipulate Page Rank and may result in a penalty.
Suppose that you and your companion Joe both have a site. You ask Joe to put a link to your site on his site and you do the same in return. At that point, you do that with a cluster of other individuals and hope to begin getting significantly more inbound traffic.
In any case, the fact of the matter is somewhat unique. On the off chance that you don't know how to do third party referencing appropriately, there is a major chance that you will get restricted by Google.
What Can You Do?
There are a lot of more quick-witted approaches to pick up backlinks. For instance, you can distribute significant content that will get regular connections by others. You can likewise be accomplice at different occasions in your industry and request that the coordinators put a connection to your site on their page.
Also, when it comes to link exchange, there are a few things you should keep in mind that could avoid any penalties from Google. First of all, only trade links with quality sites that have relevant content for your client's site. This way they won't get into trouble when followed by their users or potential customers. Additionally, make sure you leave time between the links on each site.
Another tip to benefit from reciprocal links is to avoid 'site-wide' links a.k.a. links in the footer that appear on every page of the website. Trading this kind of link looks very spammy and can get you into trouble with search engines.
In addition, diversify the anchor text of the links you arrange. Key phrases in a link's anchor text often signify an unnatural link. Consequently, unnatural links either get ignored or penalized. Hence, you would want to make your link text look as natural and harmless as possible.
Outdated SEO Technique #2: Manual Search Engine Submission
Back in the days, web indexes should have been informed by web page proprietors about the presence of their site keeping in mind the end goal for the website to be filed. Nowadays, search engines crawlers can discover and file your site without anyone else's input. The main thing you can do is present your site delineate Google Search Console.
The greatest problem here is that many individuals don't have the foggiest idea about what Google can do without much of a stretch to list their site and are paying charges to organizations that offer manual accommodation to web crawlers.
What Can You Do?
Take after all the procedures and don't pay to individuals that offer you manual submission services. Remember, if it seems too good to be true, it probably is.
Also, if you want search engine spiders to crawl your website and new content as quickly as possible, then it's important that the index rate on those pages is high. You can check how often Google has been crawling yours with a quick log-in into Search Console (or simply type "site:" into google). Once you start taking analytics into account and monitor your site performance regularly, you'd be able to get result in a natural, organic way.
Outdated SEO Technique #3: Spammy Commenting
Another black hat SEO strategy is excessively placing comments with backlinks to your site on other resources that may or may not be relevant to your niche. Many individuals even utilize computerized scripts that import remarks in various online journals.
The same goes with discussions as well. Many individuals imagine that simply posting a connection on their site on each remotely relevant point they find is fine. Be that as it may, it's not and you ought to maintain a strategic distance from this.
You will most presumably get restricted from the online journals and gatherings you submit insignificant comments to.
What Can You Do?
Remarking on different web journals and discussions is fine, however, you ought to know how to do it. In the event that you turn into a piece of the group and all that you post is significant and profitable for alternate individuals, you can truly convey a ton of activity to your site.
Google has released some algorithm updates to specifically crackdown on comment link spam, but most webmasters and SEO specialists are naturally wary enough of such practices. Professionals know the importance of maintaining a good brand image for their business – and this includes a clean and legitimate backlink profile.
Outdated SEO Technique #4: Dedicated Pages for Every Single Keyword
Keeping in mind the end goal to rank for all the objective watchwords, organizations frequently make a devoted page for each catchphrase. Be that as it may, to get the outcomes it is critical to focus on the watchwords appropriately on one page.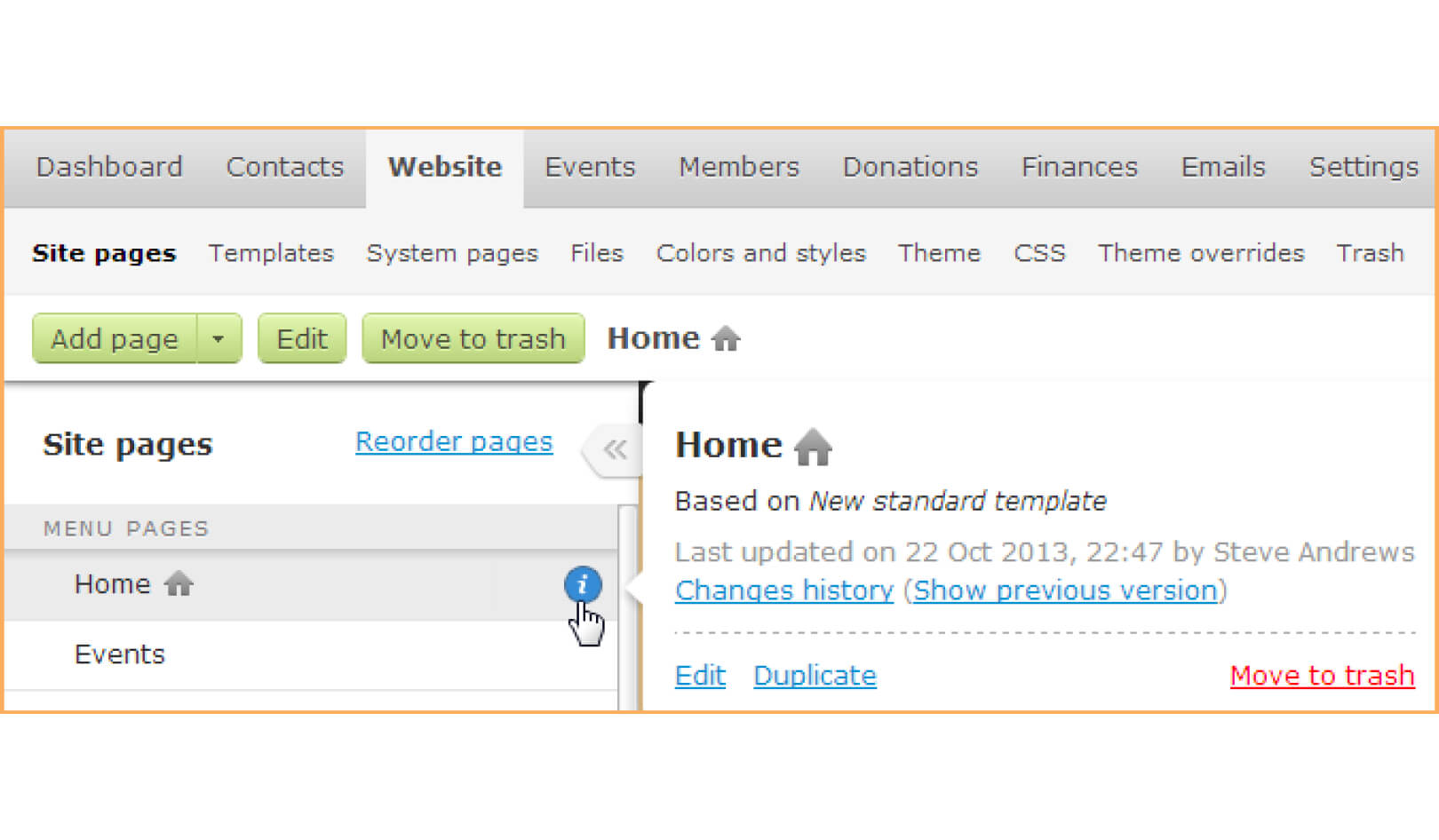 Assume you have the business for welding and you need to focus on every one of the sorts of welding. So you can make a page "5 Popular Types of Welding" with important content rather than the formation of one page for each sort. By doing this you are attempting to rank for every one of them with a thin content that is not profitable by any means. Web indexes offer inclinations to the significance, profitable, and strong content.
Outdated SEO Technique #5: Link Wheel
This is additionally utilized for building links in the wrong way and trick web crawlers. This is an obsolete SEO rehearse which is utilized to connect the principle site with different destinations arbitrarily. Assume you have the primary site say An and different locales are B, C, D, and also E frequently a free form of WordPress or Blogger.
So with a specific end goal to get connects nearby An, inside connecting is done in B, C, D, and E. In the meantime, outside connecting is done from A to B, B to C, C to D and D to E. Web crawlers can identify this and every one of the endeavors and time goes futile.
Outdated SEO Technique #6: Fabricating Wrong Anchor Text
Anchor text is a vital SEO practice with regards to connecting streamlining. In any case, numerous SEO specialist organizations utilize wrong grapple content to manufacture the connections. Connecting the watchword which is the principle catchphrase of the post can never rank the page. As web crawlers don't know which page to rank in light of the fact that the principal keyword itself is targeting another page. Essentially fabricating careful match stay content is bad practice to be taken after rather assembling applicable and regular anchor text can include more value.
Outdated SEO Technique #7: Link Farm
To go ahead of the first page of Google is a definitive objective of any business or organization. So it takes after the black hat SEO strategies to fabricate interfaces rapidly and connect homestead is one of them. It is a procedure of making free locales utilizing Blogger or WordPress and posting the substance on them to interface the primary website.
This is ordinarily utilized black hat strategy because of moderateness. In any case, web indexes identify these SEO practices effortlessly and the web page needs to confront genuine punishment issues.
Outdated SEO Technique #8: Exact Match Domains
Utilizing accurate match domain for targeting keywords was at one time a popular SEO technique for website admins and advertisers alike. Domain names like webdesigncompany.com, carservices.com, and so on were utilized to rank well in Google SERPs. They were popular before the arrival of Google algorithm update in 2012 that focused low-quality correct match domains.
Nowadays, searchers realize that these domains don't seem like genuine brands. These domains don't have a positive relationship with them. Even these domains draw clicks far from you and towards your rivals who sound more dependable and skillful. Likewise, your domain will be downsized in Google indexed lists and may force a punishment on it.
Rather than depending on a definite match domain, you can get SEO positioning for your keywords. You have to create quality content. For example, a blog, video, or an infographic. You can utilize LSI varieties of a similar watchword in your substance to make regular and enhance pertinence.
Outdated SEO Technique #9: Link and Article Directories
In a nutshell, link directories are websites where you can submit a listing of your company featuring a link. With the advent of search engines, links directories are often falling by the wayside apart from niche-specific ones that follow strict guidelines.
However, since directories fail to provide any real value to visitors, search engines began to ignore many of them — and they quickly lost their effectiveness as a link-building tactic. Eventually, link directories became a wasteland of low-quality links that could actually get your website penalized.
Article directories have also become a spammy nightmare. The idea behind them was good—to share your article with other sites and earn some links for it. However, marketers started submitting their work too quickly which diluted the quality of these external contributions.
Bottom Line
You need to turn out from your comfort zone of familiarity and take up new difficulties with no misgiving. In the event that you are utilizing outdated SEO techniques, then it might affect your SEO campaign. It might cost you time and cash, and furthermore your significant clients and customers. Do you want to remain in the field of site improvement for a long time? Then you need to stay aware of the new SEO trends.