The eCommerce industry went through quite the transformation in 2021, and this year won't be any different. Cutting-edge innovation, challenges with supply-chains, and figuring out the cookieless world, are just some of the highlights that kept marketers and business owners on their toes.
These changes are far from over, so, to stay ahead of the competition, businesses must keep an eye on them and stay alert for these emerging eCommerce trends for 2022.
Because of the pandemic, many companies have moved their operations online and managed to remain relevant and even achieve success. However, with everyone rushing into eCommerce, the digital marketplace has become overly saturated. This has created a demand for smart ways to optimize business processes, strengthen customer relationships, improve the customer journey, and leverage digital innovations for success.
In this article, we will go over the top 5 eCommerce trends and predictions for 2022. We will discuss what each of them entails for online retailers, and provide tips on how to embrace them.
1. Major Growth in D2C Sales
One particularly interesting eCommerce innovation that peaked over the past 12 months, is that businesses now prefer to sell directly to their target audience – as opposed to using a reseller or a shared marketplace (such as Amazon and eBay). This is the concept of direct to consumer (D2C) sales.
Although D2C trade is not a new idea and has been around for a few years, in 2021 it really began to take off, and in 2022 it is going to be one an important e Commerce trend to watch out for. This is the result of two important shifts:
1)  Consumer shopping habits have shifted to digital because of the pandemic.
2)  With the advancements in web development technologies and content management systems, both large and small businesses can easily set up their own online stores.
These changes have been very beneficial for both businesses and consumers. Clients can enjoy lower prices and overall better and more personalised deals. While business owners can build a much stronger relationship with their audience and secure their loyalty.
In fact, D2C brands have direct access to first-party customer data and can leverage hyper personalization. This allows them to perfect the buyer journey and improve their product development efforts.
2. Livestream Shopping on the Rise
Online shopping, despite being very convenient, can sometimes feel a bit impersonal. Even though you can look at product photos and reviews, talk to a chatbot, and call or email the store, it still feels detached and accounts for a much different experience compared to "real-life" shopping with your friends or family.
So, a smart way for eCommerce businesses to bridge the distance between them and their customers is indulging in livestream shopping.
Livestream shopping provides an experience that blends together live streaming and social commerce. Essentially, it works somewhat similar to watching a home shopping network – a host (an influencer, a celebrity, or even the store owner) presents a product on the screen that customers can buy during the broadcast.
The difference between this new eCommerce trend and a home shopping network, however, is that the audience can interact not only with the host but also with each other. This is done in real-time through a chat box or on social media (depending on where the live stream is hosted). People can ask questions, discuss, request feedback and opinions, and interact with the stream by using live reactions – likes, feelings, and comments.
This eCommerce innovation creates a strong feeling of community and charges the shopping experience with positive shared emotions – which makes it even more fun!
Furthermore, livestream shopping humanizes a brand. It helps foster a connection between the business and its audience, thus supporting the customer decision journey. Moreover, if done well, it can really make a business much more appealing, differentiating it from the competition.
Therefore, as the trends in the eCommerce industry evolve and the need for better and more interactive shopping experiences that emulate real life increases, we are likely to see more online retailers leverage this innovative way of shopping in 2022.
3. Optimizing Home Delivery Services
Today's digital-savvy shoppers are more aware than ever before of what shopping experiences they want, and are definitely not afraid of sharing their preferences. Because of this, one of the main trends in the eCommerce industry is continuously working towards optimizing the supply-chain. According to Synatic, delivery and distribution in particular are the areas requiring the most focus.
Considering this, in 2022, we can expect online retailers to follow up on this major eCommerce trend and put their energy into perfecting their home delivery services. It's no secret that since the beginning of the pandemic fast doorstep delivery has been in high demand.
More specifically, Millennials and Gen Zers have expressed a strong desire for more flexible same- or next-day delivery services. We can already see some companies being creative with their strategies to meet these needs like partnering with home delivery businesses such as Shipt, Postmates and Doordash. Hence, optimizing your home delivery services is an essential eCommerce innovation to embrace in 2022.
         Related: Transforming Your Business to Digital – What Do You Need to Know?
4. Leaning Towards Sustainability
Sustainability has been a big topic in business for a while now and the fight to establish better environmentally friendly practices is not restricted to only exclusively eco-friendly sustainable brands. Hence, why leaning towards sustainability will be a very important eCommerce trend to follow.
Customers really care about sustainability, and this is especially true for younger and more socially conscious generations (Millenials and Gen Z), who are already concerned about the future. As a result, businesses that continue to follow unsustainable practices are at risk of losing their clients.
Moreover, sustainability has become an important marketing trend over the years, making consumers a real force to be reckoned with according to the World Economic Forum. This will continue to be an important topic in 2022, with a particular focus on:
Plastic-free packaging.
Information about the origin of production materials.
Transparency about the company's carbon footprint.
Shifting to shopping locally.
Implementing better sustainability practices as an eCommerce owner doesn't have to be complicated, or involve complete reevaluation of the supply-chain process, yet it can really give your business a competitive edge in 2022.
So, take a look at your operations and think about the small changes you can make today that can benefit both your brand and the environment. For example, you will be surprised what biodegradable packing peanuts can do.
          Related: The Socially Conscious Business: 6 Actionable Steps to Begin With
5. Going Vintage and Reusing More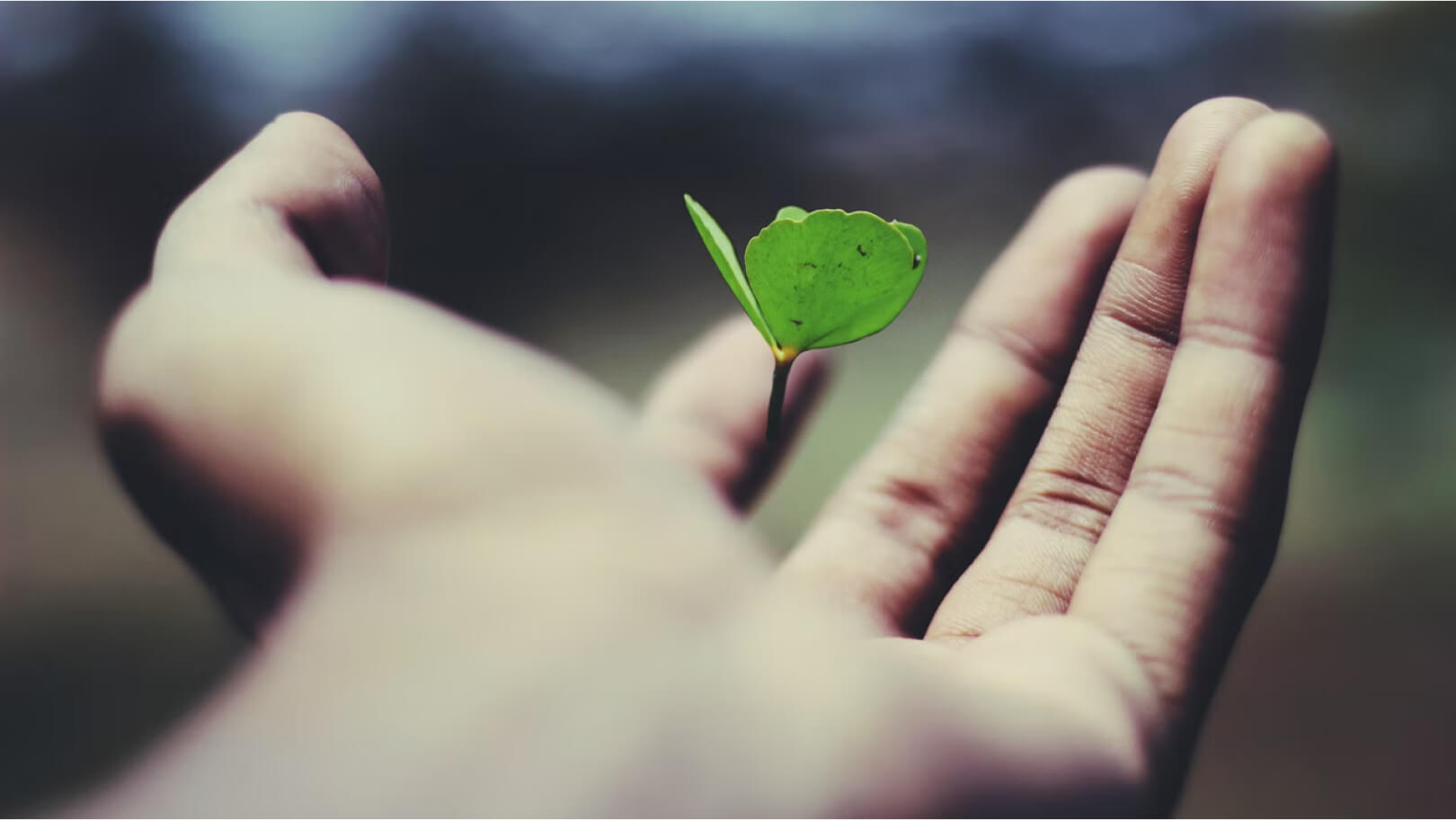 To support the shift towards sustainability, vintage, second-hand, and reusable or upscaled items are also growing in popularity. Over the past years, we have seen that online retailers that focus on selling second-hand products have yielded great success, especially in the fashion industry. Vintage has always been in fashion so it's no surprise that companies like Depop or Poshmark are so successful.
However, giving life to old items is not only limited to fashion. For example, Apple and Amazon's trade-in programs allow customers to turn in their old and unused electronics for cash or discounts, and they also offer deals for second-hand devices.
Additionally, some retailers like Ikea and ETSY, have hopped on this trend in eCommerce by including a second-hand section as part of their online stores. And there are also other companies that offer rewards for recycling. For example, many big brands have partnered with Loop – a program that brings products from popular household names like Nestle, P&G, and Unilever and turns them into reusable containers and tote bags.
Therefore, in 2022, as an eCommerce business owner you can consider providing similar products or services that would appeal to your audience. If you are not sure where to start, ask your customers and have them give you ideas. Also, think about how you can reuse or recycle your own products and share that information with your clients. They will be happy to learn how to benefit from your products in a more environmentally-conscious way that also prolongs the life cycle of items.
Final Thoughts
These are some of the main eCommerce trends we expect to see in 2022. However, we encourage you to stay alert and be on the lookout for others that can be beneficial for your business and can give you a competitive advantage.
To really make the most of these eCommerce innovations, in addition to analyzing market trends, we suggest you also keep a close eye on influencers in the niche you operate in, as well as on your competition. Doing so will provide you with different angles on what is going on in the marketplace and, hopefully, inspire you to lead new trends yourself.