A few years ago Mario built the first version of the BGJUG – Bulgarian Java User Group website. As you know, Mario is a certified Java programmer and he is an active member of the Bulgarian Java user group. Back in 2010 the group had no website, so the next step was logical – Mario and the core user group team discussed the idea and the website was created.
The previous version was used more like a posts/news aggregator and events manager: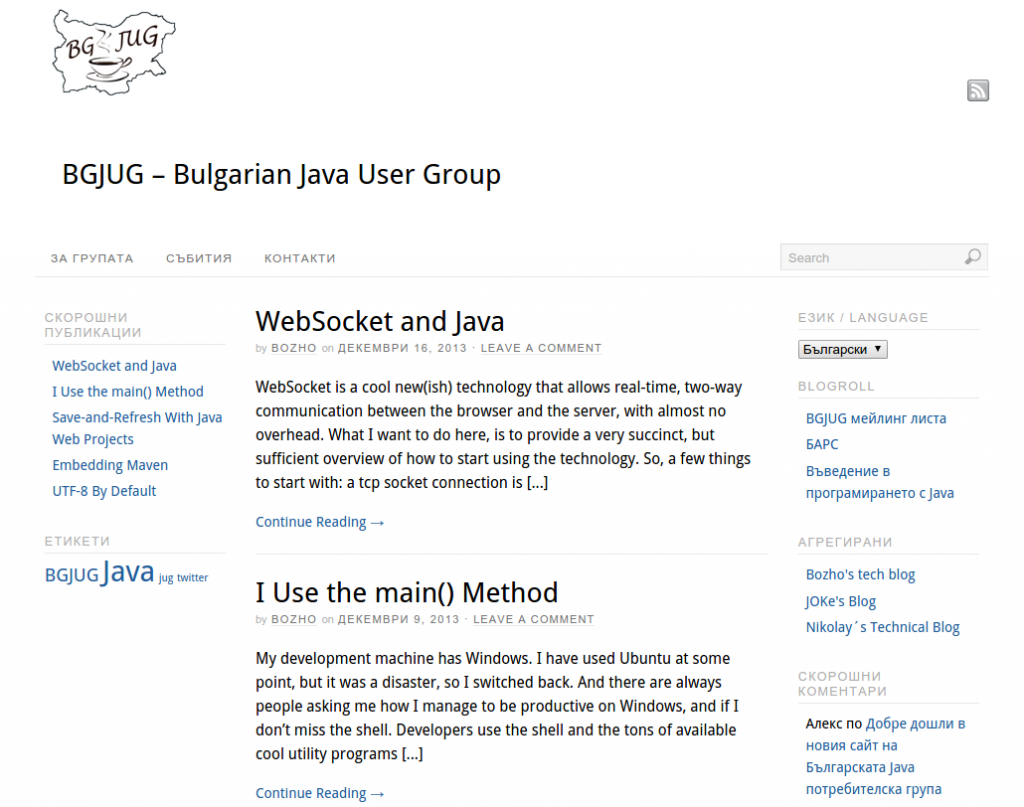 At the beginning of the 2015 we were approached by the meetup organizers discussing the next redesign. The official launch was on Feb 1st – here is the new, updated version of the website.
The site includes a portfolio section listing some of the projects created by group members. There is a new Events directory where visitors and members can learn more about the past and future events.
The site is available in Bulgarian and English, so all details about the group, members, events, projects, etc are available for foreign users and meetup members, not limited to Bulgarian speakers.
You can find out more in our Portfolio section.