Clearly, we are living in an age where people prefer online shopping to conventional methods. According to research, an estimated 1.61 billion people worldwide purchased goods online in 2016. Another staggering report by the Wall Street Journal reported that about 190 million U.S. consumers—more than half the population—will shop online this year. This can be attributed to the convenience that online shopping offers, but nonetheless, the last few years have been nothing short of a revolution in the e-commerce business sector.
But, that doesn't mean that it is easy for every online business to be successful. With growing competition in this fast-paced digital world, every 3 out of 4 startups will fail. Only the fittest can survive, there are countless factors which can lead to the demise of an e-commerce store.
One of the most important factors among them is the organization's inability to focus on its customers. Unless you provide your customer with a unique VIP experience, they may go to your competitors. Customers say that one of their biggest concerns while shopping online is lack of customer service and inability to answer their queries on time. Another point of frustration was that websites were not optimized for mobile phones.
Many factors like these can quickly lead to website abandonment. Visitors are picky and quick to form opinions about your website. In fact, according to researchers at the Missouri University of Science and Technology, it takes less than 2.6 seconds for an online visitor to form a first impression of your e-commerce store. This is an eye-opening statistic for e-commerce owners; one cannot afford negative feedback. After all, it takes twelve positive customer reviews to make up for one negative one.
Therefore, most of the e-commerce businesses are now doubling their efforts to provide better customer care by using top-notch CRM tools and maintaining a sales pipeline template. Good customer experience is going to overtake price and product as the main brand differentiator by 2020, as predicted in a report by Walker. So, this is one aspect that you shouldn't ignore.
Any online business that focuses on providing a responsive and engaged after-sales service will benefit from customer loyalty. Thus, if your e-commerce store is not performing well, it's time to listen to your customers and identify their needs, problems, and values.
Let's look at some of the most common problems faced by business owners when they fail to respond to customer feedback:
1. Your Website Design Is Not up to the Mark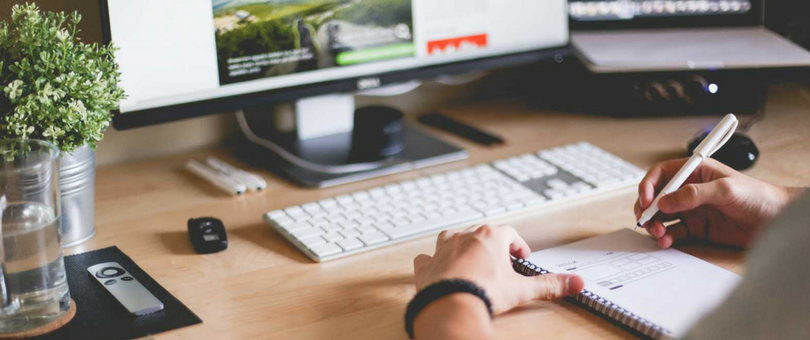 If you walk into a physical store that is charming, well managed and cares about its customers, chances are that it is going to make a positive first impression on you. The same concept applies to an e-commerce store. To impress your customers, your website should be well designed. A well-maintained website signals that the organization has a solid backing behind the screen. Your customers will find your e-commerce store more reliable if your website has quality content.
If you think your website is well designed but is still failing to attract visitors, then it might be lacking the wow factor. This is why it is advisable to hire a web designer and consider your website's design as your topmost priority. Focus on your website's content, make sure that every picture and word on your website is relevant and of high quality.
2. Your Website Takes Forever to Load
If there is one thing that turns off customers instantly, it is a slow website. A speedy website can improve your customer's shopping experience rapidly. All the information is delivered quickly and it becomes easier for the user to navigate through your website.
Dave Garr of UserTesting said that his website's conversion rates increased by 78% after increasing the site speed. This is why you cannot ignore the importance of speed when it comes to visitors and increase sales on your website.
3. You Are Failing to Provide a Personalized Shopping Experience
Nowadays, customers expect personalization from the brands they love to shop from. However, it is not easy to deliver personalization at every level. Start with baby steps, and choose the kind of personalization level each customer requires. You can offer them email discounts, pop-up offers, and recommendations based on their purchasing habits.
Target specific users, this way, even if you are selling the same products as other websites, you will still succeed in making an impact. Your product will not make an impact if you simply list it. Make it exciting and offer a unique way of selling it. One great example of this is "The Grommet" where they sell products through small videos.
4. Your Website Is Not Mobile Compatible
Most online business owners tend to ignore mobile phone users. And, this is the worst mistake they can possibly make. According to research, over one-fourth of all online purchases are done through mobile phones. Another study by Shopify concluded that mobiles and tablets generate more than 50% of e-commerce traffic. In fact, even Google has updated its rankings and now prefers mobile-friendly websites in its search results. So, if you fail to optimize your website for mobile devices, you might be losing out on potential customers.
If you want your e-commerce business to attract more visitors, then start thinking about optimizing your website for all kinds of mobile devices. Also, work towards designing a mobile app for your store. This tactic will make it easy for the customer to shop, hence increasing overall sales.
One more benefit that a mobile-friendly website offers is that it becomes the perfect source to deliver customer feedback surveys and helps you stay in touch. Mobile surveys enable you to gather customer information in real time. This means that you can gather data whenever a transaction takes place.
5. You Are Not Able to Retain Old Customers
One big mistake that most new e-commerce stores make is that they exhaust all their energy and resources on acquiring new customers. However, according to a study, it costs 5-7 times more to reach out to a new customer than it does to retain an existing one. As Jeff Bezos, founder of Amazon says:
"If you do build a great experience, customers tell each other about that.
Word of mouth is very powerful."
This is why you need to establish a strong customer retention strategy. Otherwise, you will just be throwing away money trying to bring in one-time shoppers. And, the only way you can ensure customer retention, is through analyzing your customer feedback regularly. According to research by Rice University, customers stay engaged and satisfied when you simply ask them for feedback. Keep your customers happy, and chances are they will continue to shop at your e-commerce store in the future.
Conclusion
Every online entrepreneur dreams of running a successful e-commerce store. However, there are more than 200,000 e-commerce businesses in the U.S. alone, hence, it is not easy to stand out. This is why you should be clear about your goals and the steps you need to take to be successful.
As discussed in this article, there are various ways to present your product in a way that screams quality and reliability. Improving your website design can attract more customers, however, you can only convert them successfully if your product and service are up to the mark. Also, never underestimate the power of your customer insights. You should also analyze potential user pitfalls to highlight any shortcomings on your end.
Keep in mind that running an e-commerce store is not an easy job. It requires constant iteration, keeping up with the ongoing market trends and staying in touch with your competitors. All in all, it is no smple task. Hopefully, the above-mentioned tips will help you from making the same mistakes again.
Author Bio: Erica Silva is a blogger who loves to discover and explore the world around her. She writes on everything from marketing to technology, science and brain health. She enjoys sharing her discoveries and experiences with readers and believes her blogs can make the world a better place. Find her on Twitter: @ericadsilva1