What makes SaaS lead generation different from generating leads for other types of businesses, is that it puts quality over quantity.
In businesses that are not subscription-based, the process is simple. You generate as many leads as possible but usually convert only a small portion of them. They buy your product, you make a profit, and then you try to convince them to buy again with hopes of retaining them as customers. Or you simply restart the whole process again, but with new leads. Every fulfilled transaction satisfies the lead generation ROI requirement, even if the client doesn't return.
However, the SaaS business model is subscription-based. This means that even if you manage to generate loads of top-of-the-funnel leads, feed them through the pipeline, and successfully convert some of them if they are not the right match, in a month or so you will see them churn for good. You will have invested time and effort in nurturing them and it will go to waste. The minor profit of a month's subscription is not enough ROI for SaaS lead generation because what you are relying on is a steady monthly or annual income from your customers.
Simply put, generating leads only to see them leave is a problem that causes instability that can stop business growth and dramatically impact revenue. To make your lead-generation effort worth the time and money invested in them, you should focus on SaaS sales leads that are of high quality and qualified.
In this article, we will offer up some effective tips on how to make lead generation work better for a SaaS company, attract high-quality leads, and grow your business en route.
1. Organize Your Website Well
In the digital world, your website is your main touchpoint with the customers. Potential leads will most likely visit it to get to know you better and see if what you are offering is what they need. If your website is confusing and hard to navigate, it's a safe bet people won't waste time checking it out.
To generate more leads and keep them around long enough to become clients, all the elements of your SaaS website should be user-friendly and well organized.
Let's take a look at the two pages that play a key part in lead generation.
Homepage
Your homepage should be informative and enticing. When landing on it, it should be easily discernible who you are, and people should be able to see what your product is, and what differentiates it from the competition. There should be a clear CTA inviting leads to share details with you so you can do business. And, if you have some, you can also add reviews to show that you are trustworthy.
What's most important, however, is that on this page you should only highlight the most important topics and provide links to the second-level pages that are pertinent. This gives the leads a sense of control over their journey on your website and minimizes the risk of overwhelming them with too much information. It also allows you to track their steps better and identify potential deal-breakers.
Product Pages
Product pages can often serve as landing pages in your marketing campaigns. Their prime goal, however, is to present the functionality and qualities of the product and to inform visitors who can benefit from using it.
Providing this information in a comprehensible way will help the leads understand the most important thing – is this product any good for them. If it is, they'll continue their journey through the funnel until they, hopefully, become clients. If it's not, they'll leave.
You, on the other hand, need to know the same thing. Wasting time on unqualified leads can cost you resources you can otherwise invest in nurturing website visitors who may become clients.
2. Update Your Pricing Strategy and Methods Regularly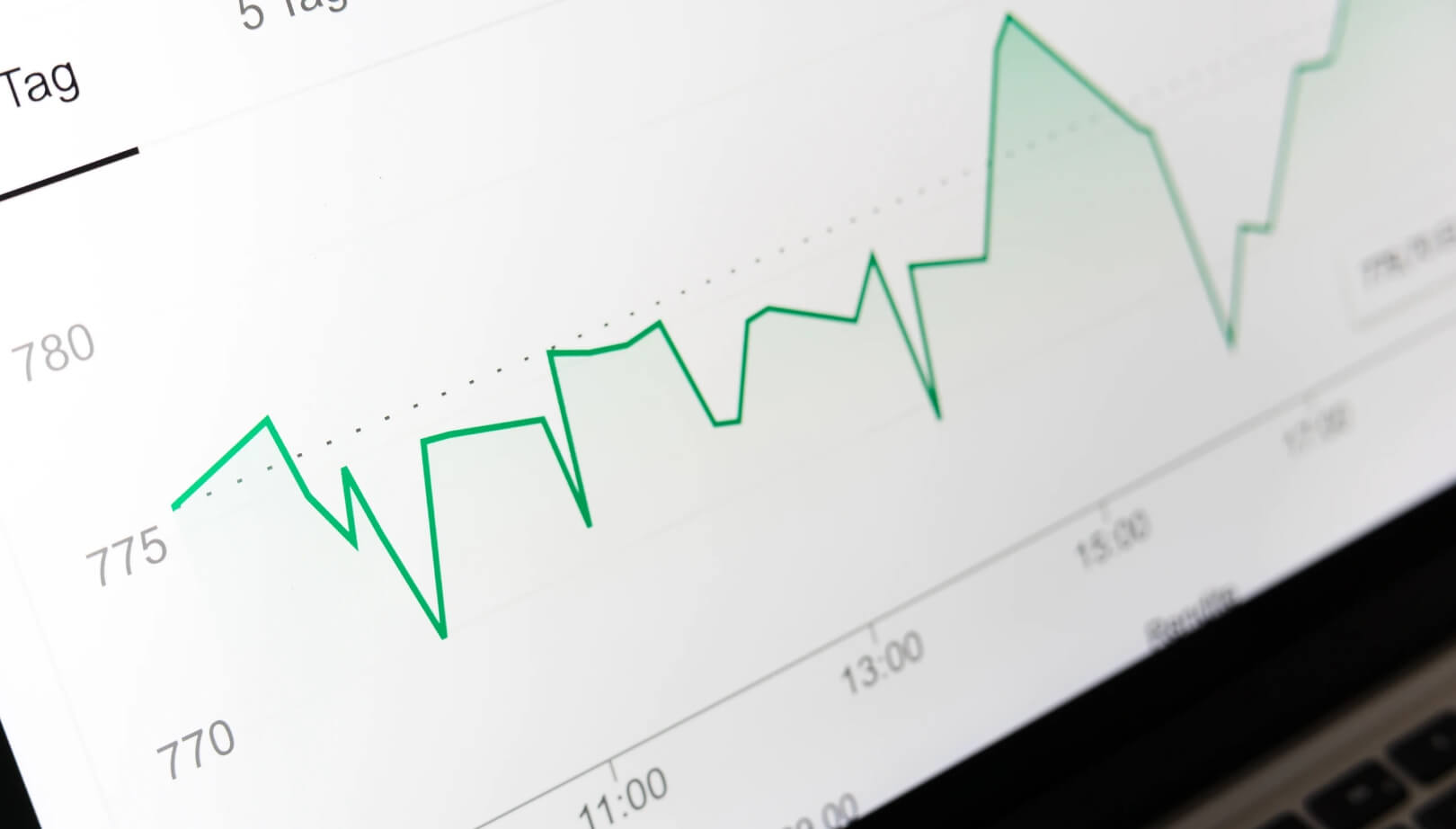 Once the lead decides your SaaS product is a good choice, they will most probably want to know how much you are charging. And they should like what they see because pricing can be what makes it or breaks it between you and your potential clients.
To be able to choose a pricing model and strategy that will help you grow your business and attract more clients, you should conduct market research regularly and update your tactics accordingly. The results will help you to understand your ideal customer, catch up with the competition, and get ahead of emerging trends.
How you charge for your SaaS product should be modeled based on the needs, preferences, and purchasing habits of your customers, potential or otherwise. If your pricing models and subscription plans don't match the lead's expectations, they will look for other options. But if it does, they'll stick around.
In a nutshell, the market dictates the price, not the business.
3. Don't Underestimate SEO
You're probably already tired of hearing how important SEO is, but, well, it really is. Especially for lead generation. Your product can be the best one out there, your website can be awesome and have a slick design, your blog posts can be informative and witty, but if people can't find you online, all these efforts will have gone to waste.
To be visible in organic search results, your website pages should be SEO optimized and feature all the keywords your leads are searching.
Leveraging keyword research in your SaaS lead generation strategy will allow you to understand your buyer personas better – how they think, what they need, and what their problems are.
You can use this information to create content that offers practical solutions and brings in qualified leads that you can nurture into clients.
4. Create a Captivating Brand Identity
Whatever industry and niche you are operating in, it's a safe bet there are at least a few other companies that offer SaaS products and services similar to yours. To make yourself the number one choice for leads, you should stand out in the crowd. And for that, you need a memorable brand identity that resonates with your buyer personas.
People tend to transfer human qualities to inanimate and abstract objects to make them easier to understand and relate to. In a way, brand identity is who your business would be if it were a person. And to get more SaaS leads, it should be someone with whom your potential customers would want to hang out with.
What makes brand identity even more important to SaaS companies is that they are strictly digital businesses. You don't have a physical location or sell tangible products that your customers can see and touch.
How your website, marketing channels, sales reps, and customer support communicate your brand identity is how leads and clients see you. Whether they like you or not can be the turning point in converting them into customers.
You should dive deeper when conducting market research for your business, and understand your customer's personality, hopes, and dreams. Basing your brand's identity on its best qualities and on your business ethics will make you unique and relatable.
Combine this with an awesome product and competitive prices, and you will not only find the way to an effective SaaS lead generation but you will acquire loyal customers who you can retain for longer.
5. Start an Affiliate Program
Affiliate programs are a great way to boost SaaS lead generation and growth. If you are not familiar with affiliate marketing, you should definitely read into it, because for SaaS companies, it's practically a goldmine of opportunities.
In a nutshell, the idea is that you recruit bloggers, influencers, and other third-party companies operating in your niche, to recommend your product to their audience and generate leads for you. In exchange, you pay them a percentage of the income from every referral who signs up.
When creating an affiliate program, there are, generally, three compensation methods you can offer to your advocates:
Flat-rate payment for any lead who becomes a client.
Percentage of the referral's fee for the first month of their contract.
Recurring payments of a percentage of every fee the referral pays you.
All three methods can work fine, but the last one is the reason why affiliates love doing business with SaaS partners. Unlike other products, the SaaS model offers them a monthly income, rather than a one-time deal. This lucrative partnership with long-term potential motivates the affiliates to advocate your product better and bring in more leads. It's a win-win situation.
Another trump-card of affiliate programs for SaaS lead generation is that you can offer incentives for referrals – like a free trial, bonus features, reduced prices for a set period of time, and so on. Giving people a special deal will make them more inclined to convert. Even if they only sign up for a free trial, you'd already have their information and an opportunity to nurture them into becoming paying customers.
The main risk of affiliate marketing, though, is that it may bring in unqualified leads that are in it only for the incentives and will leave once they have to pay full price. You can work around this by providing the affiliates with pre-written marketing materials optimized to target your specific buyer personas.
Also, recruiting only reliable partners whose audience is close to yours will reduce the number of casual users and secure leads of better quality.
6. Consider Account-Based Marketing
Depending on your pricing model, account-based marketing can be a lucrative solution for accelerated SaaS lead generation and product growth.
SaaS pricing models such as usage-based, per-user, and tired, tie the way you charge your customers to their level of adoption of the product. By focusing on a small number of large accounts that match your ideal customer profile, you can create personalized lead generation campaigns, tailor-made to one or a few companies.
Dedicating your marketing efforts to individual needs will make it more likely that they will be interested in your offer and become customers.
The stakes here are very high, and so is the risk. If you play your cards right, you will win a small number of sales-qualified leads that will be of the highest quality and will have the potential to become long-term customers. Such accounts can help you grow your business by:
Cross-selling new products and features.
Upselling premium subscription plans.
Increasing their usage volume.
Increasing the adoption of the product in their company.
However, if you fail, you have invested time and effort on a fistful of leads, instead of following a different approach that may bring in more in number but less qualified leads.
Account-based marketing is a time-consuming B2B lead generation strategy that requires in-depth research of the market and the companies you target. Nevertheless, depending on the resources at your disposal, it can be a smart investment that will skyrocket your SaaS business growth with slow but efficient lead generation.
Bottom Line
In the SaaS marketing world, the quality of the leads you generate is the first thing you should be caring about. There are many ways to bring in potential customers, but focusing on strategies that sift the unqualified leads from the qualified ones will accelerate the process and help you grow your business.
What's more, high-quality leads are more likely to become loyal clients, and nurturing them is a long-term investment worth your time.