PPC or Pay-per-click advertising is one of the most effective ways to drive high-intent traffic to increase the sales and revenue of your business.
Unlike SEO (Search Engine Optimization), PPC allows you to market your product or services more precisely. The better you can target your potential customers, the better the odds of converting.
The only problem is, PPC is highly competitive and if you don't follow the right strategies, then you might spend a lot of money without seeing any favorable results.
Why Is PPC Important for Your Business and Its Growth?
If you have a business, creating an online presence should be your primary concern. It's not just about creating a beautiful site anymore, but also reaching to the potential customers online.
In a recent study, it was found that more than 4.4 billion people are using the internet worldwide and more than 3.5 billion are active on various social media platforms.
Hence, it's never been more important to have a proper marketing strategy to increase your business online.
According to Google, businesses earn more than $2 for every $1 they spend on their advertisements.
Primarily, there are two ways to drive traffic to your website – SEO (free) and PPC (paid).
Getting traffic through SEO takes a lot of time and effort to rank your website on the top of the search results page.
PPC involves spending money on advertisements to put your website directly in front of highly targeted users.
An effective digital marketing campaign involves both paid and organic methods to get the best results.
Here Are Some of the Advantages of a Successful PPC Campaign
Highly Cost-Efficient
One of the major misconceptions about PPC is that it is very costly and a waste of money.
However, this is not true as the advertisers only need to pay the required money when someone clicks on their ad.
You are not charged if someone sees your ad but does not click on it. It helps in spending your money only on your potential customers or clients and saving unnecessary expenditure.
The average cost-per-click of a PPC campaign is approximately $1.5. However, the CPCs range between $0.15 to $40+ depending on the keywords and marketing budget.
Most small businesses spend around $500 to $4000 per month on their PPC marketing campaign.
Control over the Marketing Budget
In PPC you can have full control over your marketing budget. You can set your budget according to your business objectives. Once you have set the budget, it does not matter how many people click on your advertisement. The advertising platform will not spend more than your budget.
Immediate Results
PPC as compared to the SEO and other organic marketing methods will give you immediate results. If the targeted keyword has a high search volume and the quality score of your ad is good, then you can get instant traffic to your website.
Measurable ROI
When you run a PPC campaign, you can see how many people clicked on your ad and how many of them ended up purchasing your product or services. It helps in optimizing your ad campaign performance.
Works Well with Other Digital Marketing Channels
PPC is an essential component of your online marketing strategy and works well with other digital marketing channels as well.
For example, you can use PPC for testing different keywords for your long term SEO strategy. Many marketers also use it for mobile marketing and to get more sign-ups for their email marketing campaigns.
Latest PPC Trends and Strategies to Follow in 2019 for a Successful Campaign
Last year, there were numerous changes in the PPC industry. Google rebranded its Adwords to the new "Google Ads" and added several features and campaign types.
Bing Ads also made several improvements to their advertising platform. We also saw the rise of Amazon's advertising platform.
If a business is still using the old PPC strategies and techniques, then it's high time to add some of the latest ones to their arsenal. One can look upon the PPC Expert training course to get useful insights about PPC marketing and thus, make the most out of your campaigns in 2019.
As a digital marketer, you need to test and implement the latest strategies and techniques to stay on top of your game as Google, and other advertising platforms, continuously bring the most recent updates to their ads.
Here Are the Latest PPC Trends and Strategies to Follow for a Successful Campaign in 2019:
1. Mobile Preference
Over the last few years, we have seen that the number of mobile searches grows as compared to desktop searches.
Businesses need to customize the mobile ad experience to get the best results. Those who ignore mobile as an advertising medium are wasting their marketing budget and are losing a significant opportunity to reach potential customers.
You can start by assessing the mobile traffic of a particular keyword in PPC.
In Google Ads, there is a new feature which shows the performance of a keyword by devices.
With the help of the given data, businesses can adjust their budget based on the devices.
2. Write for the Audience and Not for Keywords
Since the inception of online advertising platforms, keywords have been the primary feature when it comes to advertising on the search engines.
Most of the marketers used to focus on the keyword and not on the needs of their potential customers.
However, the era of keywords is starting to become a thing of the past.
So, what is the replacement for keywords?
Basically, online marketers are expected to follow audience targeting strategies which will provide more value to their ads.
The key to a successful marketing campaign is to create a list of different audience types and show them the ads which feel as personalized as possible.
3. Voice Search Preparation
The use of voice search is increasing day by day, and it is predicted that by the end of 2020 more than 50 percent of the search will be done by voice.
There has also been significant growth in the number of voice-based devices such as Google Home, Siri, Alexa, and others.
According to Google, more than 52 percent of people have voice-based speakers in their living or family room, 25 percent in their bathrooms and 22 percent in their kitchens.
The queries of voice searches are very different from regular searches; hence you need to optimize your voice search campaign in the right way.
4. Automation Along with Human Intelligence
Automation is not the future anymore, and it is already making inroads in paid advertising.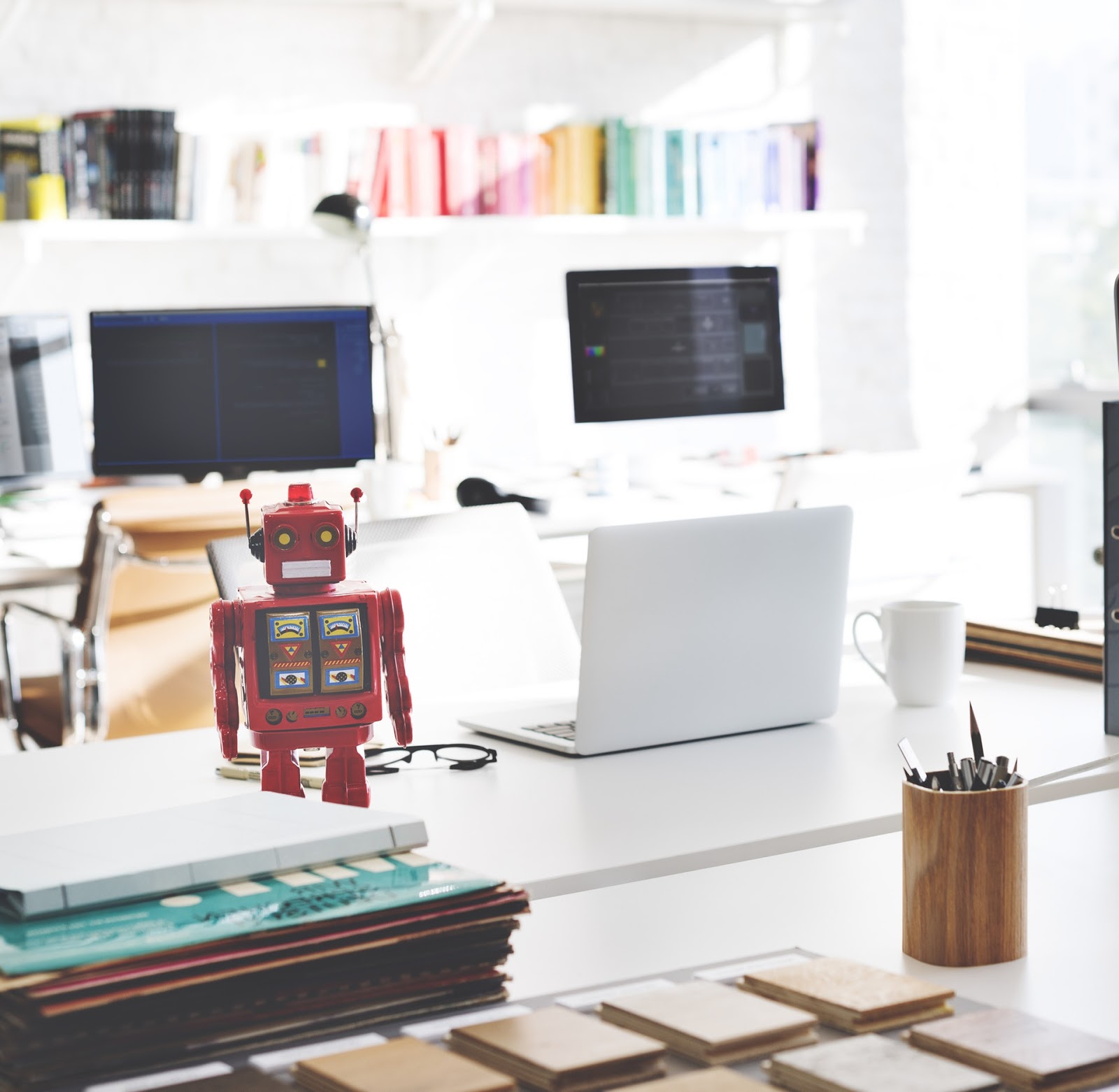 The search engines have already made significant improvements in the field of automation. For example, with the help of automation, Google is placing personalized ads that depend on user online activity, likes and dislikes, etc.
In 2019, the advertising networks want the advertisers to use automated bidding strategies in the ad campaign instead of third-party tools and software.
As automation is taking care of the repetitive tasks such as tracking, reporting, bid management, and the like, it's important for marketers to focus on what really counts, i.e., your customers.
Marketers should know when to leverage the benefits of automation and when to ignore it in tasks which require creativity such as creating an ad copy, strategizing your campaign and many more.
Related Post: How Does Marketing Automation Work? A Beginner's Guide
5. Diversification of Advertising Channels
It's essential for every digital marketer to diversify their ad spend in the upcoming years.
Amazon, with the help of sponsored ads, made more than $2.03 billion in the Q1 of 2018 and is expected to continue its hot streak in the year 2019.
It's a great time for e-commerce companies to reach out to their potential buyers with high precision and personalization.
Marketers should look for alternative advertising channels such as Bing, Facebook, Pinterest Ads to reach out to more people.
6. Video Marketing
Adding videos to your marketing campaign not only improves social engagement but also increases the placement of your advertisements on the search results page.
Even if you don't want to spend your money on video marketing, you can still use YouTube for audience targeting. It is helpful when you have less budget, and the niche is very competitive.
Several advertising platforms encourage marketers to use video for mobile marketing.
7. Remarketing
Remarketing is a type of advertisement that shows ads to only those users who have already visited a particular site or webpage.
It can increase the overall conversion rate significantly because the existing user is more familiar with your brand as compared to a new visitor.
However, consumers nowadays are aware, how a company retargets them and the overall process.
Hence, to make the most out of your retargeting campaign in 2019 you need to be creative and have a unique approach to your audience.
8. Branding
As the marketers are focused on the overall ROI of a campaign, they tend to forget that creating an urgency for product and brand loyalty as also equally important.
2019 will be the year where the businesses need to think about building a brand instead of just increasing their revenue and sales.
Marketers should use a few low-performing generic keywords in their display or video campaign and not to make every click profitable.
The marketing tactics and strategies will come and go but building a loyal fan base for your brand will help you to survive for an extended period.
9. The Launch of New Ad Types and Features
Similar to the previous year, we will see new features being introduced in the year 2019. There will be several new tools, ad types, etc.
Location-based advertisements will be used in businesses and enterprises. We can also expect brands to use localization services to increase conversion based opportunities.
We will also see more advertisements on maps, answer boxes and other facets of the search results page.
As a PPC marketer, you need to be aware of the latest updates and use them to your advantage.
10. Using Negative Keywords
Even if you are an expert in PPC or a beginner, you should know about the term negative keyword. It plays a vital role in boosting the overall ROI of your ad campaigns.
Many businesses and marketers still ignore this which results in an unsuccessful marketing campaign.
So what kind of keywords are considered negative?
Let's consider you are running a campaign for a bakery. The negative keywords, in that case, would be the following:
Using negative keywords in your campaign helps to bring only quality traffic to your website because it keeps unwanted visitors away from your site.
Final Words
PPC campaign is the backbone of any business marketing strategy, although the tactics and strategy are constantly changing.
Some of the strategies are very useful for a specific brand or company, but for others, it might not be as effective.
It all depends on your business requirements and goals. So, it's essential to test the latest marketing techniques one by one to find what's best for your business.
---
Author bio: Danish Wadhwa is a HubSpot certified marketing expert and IT pro. With a handful of experience in the web, he has served a number of clients across the world. As a techno-savvy person, he believes in experimenting with new tools and techniques. You can follow him on LinkedIn, Facebook, and Twitter.