We live in times when most of us are "plugged into" the Internet no matter where we are. Just walk along the streets and you will see that people are either browsing a site, checking their emails, reading articles, listening to music and audiobooks, shopping, or chatting. This is why digital marketing is on the rise; because no one notices a billboard advertisement if there's a trending conversation happening somewhere on social media.
When we're speaking about a B2B market niche, there're also a few key specifications worth mentioning that affect digital marketing hacks and approaches. First of all, when it comes to working with other businesses, the relationship with consumers is much lengthier. This is because the consideration stage and final decision are crucial as it affects businesses, revenue streams, work processes, and employees.
Furthermore, in most cases, the work-relationship continues long after the company becomes your client. Many services and products offered in a B2B market require implementation and support that should be ensured by the provider. On the other hand, companies establish relationships and prefer to partner with well-known, "verified" brands on future projects.
Whereas in the B2C market, consumers are looking for additional value, brand story, social causes, and positive impact on the community. However, such benefits do not influence business decisions as much. In a B2B environment, potential clients are interested mainly in the practicality of the product or service — the time it takes to implement, the costs, how it affects internal processes and employee productivity, and other technical details. Having similar principles as theirs, morals, beliefs, and interests is a plus, but it for sure is not a required factor to deliver the results you're promising.
These specifications make B2B digital marketing harder as it requires a perfectly structured approach. The goal is to steadily move prospects down the funnel without making mistakes that will cost you the leads you've already managed to convert through your digital marketing strategy so far.
Moreover, the process of gaining the consumers' trust is much more complicated and crucial as it is connected to the decisions of your clients. In such cases, your marketing strategy regarding CPL (cost-per-lead), and CPC (cost-per-client) leave little to no room for errors.
To help you in the process of reaching, generating, retaining, and converting sales leads in a B2B market, DevriX has put its knowledge and expertise into 17 incredibly effective B2B digital marketing hacks for 2021 and beyond!
Target Marketing Hacks
Hack 1: Getting to Know Your Audience
It's common sense that to sell something to someone, you have to create demand first. However, to do so, you have to really know the people you're targeting as your potential clients (i.e. your buyer persona). You have to understand what their needs, goals, ways to measure success, interests, and beliefs are, to come up with practical solutions and convincing arguments.
For example, you may have a buyer persona, called "copywriter Ian". Let's say that copywriter Ian is a small business owner with a high income that wants to grow their community, which makes him a perfect target for your business (if you are a marketing service provider or a publisher that will help him devote more time to his work rather than promote his business on his own).
On the other hand, reaching out to him with SEO optimization ads and hoping to gain him as a client for the services will just lose you money, as these services are part of his own expertise and he already has the required expertise to do it alone. But, such ads could help you convert him as a lead, following your blog, and help you offer your expertise in another aspect at a later time.
Now, let's say that  Ian also liked TalentCulture on Facebook – a blog focusing on more innovative interactive real-communication-oriented recruitment practices. This makes him an ideal target for a platform, offering project opportunities and real-time communication with HRs and marketers.
On the other hand, he is constantly criticizing unethical brands, companies that work against social causes and mistreat their customers. His social media statuses are generating quite large engagement rates and shares, and usually, affect the reputation of mentioned brands. This makes copywriter Ian hard to target if your business is not engaged with some serious corporate responsibilities.
Another important thing to consider is what stage of the buying cycle the customer is at (i.e. how they view your brand at the current moment). They could be unaware of your brand, aware but not engaged, considering it as a possible solution-provider, or ready to buy from you.
Different stages require different approaches. For example, if you're a CRM provider, to gain more awareness, you could post content that explains what a CRM system is and how it increases work efficiency and reduces operating time and costs.
If your objective is to make an already engaged customer choose your product over competitors' ones, you could present in-depth knowledge and key differentiators that make your CRM brand stand out. Such might be real cases where you offer an effective solution, stating that your product "can be precisely adapted to the needs of every business through further development," or pointing that you have "an outstanding support, that resolves even the most complex problems within just two days of an open ticket, explaining the issue."
To better understand your audience and align your B2B digital marketing hacks and strategy with the needs and interests of your clients, read our thorough guide on psychographic targeting and content mapping.
Website Content Optimization Hacks
According to Statista, more than half of websites' traffic comes from mobile devices. This means that ensuring your site's design and functionality are critical on both PC, laptop, tablet, and mobile, as it will provide attractive user experience for more people and reach a significantly larger audience. The rising usage of mobile is the reason for one of the current most popular trends in web development – constructing a website with a "mobile-first" approach.
Due to the fact that smartphones have significantly smaller screens, you have to ensure your website has a clear and simple design. This approach will make it easy to navigate, providing a smoother experience for the customer.
Moreover, users tend to acquire more and more information every day, and thus skim through content, allowing them to focus on particular parts that are of interest to them. A clear and simple design will ensure that users effortlessly find the way to things that are attractive and valuable to them.
Furthermore, almost all of us are used to browsing social media and scrolling our news feeds. Implement continuous scroll buttons into your website as a way to engage with content that they've already adopted and thus feels more organic for them. Also, long pages could easily contain more information and provide you with a significant creative freedom to ensure the page is both thoroughly informative and attractive to potential clients. Using appropriate headings and subheadings can also help your readers to skim through the content.
As we've discussed how your website should look to be an effective part of your B2B digital marketing strategy, now it's time to dive deeper and present you with even more effective and proven hacks.
Hack 2: Introduce your brand right from the start
The chances of converting are high if the first engagement with consumers will happen on your website. This is why it's essential to introduce your brand and what it gives to clients on your homepage.
Think of a message that will be both informative and promotional, but addresses what value the user receives rather than how great your brand is.
Think, for instance, how a title such as "Reach your goals by driving up real results through inbound marketing" sounds. It's informative, as you're clearly stating what services you're offering related to a particular marketing approach. It's also promotional, because you're saying you will drive up real results for your clients. Most importantly, the message is focused on what your client gets and less on how amazing you are. Furthermore, it gives a realistic, achievable promise.
Hack 3: Offer an easy buying process
Your final goal is to convert leads to clients. This is why you have to ensure the visitor journey through the website is smooth, leading them through your sales funnel. To achieve a flawless user experience, it's good practice to have different sections, explaining various aspects of your brand and leading to pages, providing further information and opportunities.
For example, on your homepage, you can add sections such as "About us," "Services," "Support Center," and "Contact us." On your services page, you can list different services by industry. This approach will make it easier for users to find the information they need no matter the stage of the buying cycle they're at, ensuring they will not get lost in your website or "bounce" out of it after getting irritated that they can't find what they're looking for.
Adding buttons to sections that lead prospects down the funnel is essential. For example, in the listing of your services, you could have two buttons for each service – "Read more" and "Contact us." This way, you're making sure that whether the user needs further information to help them decide to buy from you, or they are ready to purchase, you've given them a clear way to do so. Always think of the user journey, and how you can answer the needs of consumers at any given point.
Overall, the best ways to design the user journey is so that potential clients could easily purchase or request an offer from you within 3 or 4 steps. Use these steps to give them further information, point key differentiators and explain why they need to work with you and what are they going to get out of this.
Optimize for SEO
Until recently, it was assumed enough that stuffing your content with the keywords will help it rank higher on SERPs. As many companies and marketers were abusing that practice to create content, that content didn't feel organic to consumers. Search engines are taking action on that and actually punishing pages for keyword stuffing. Google and other similar platforms have become much smarter to provide the service users craved for. Search engines now understand your articles deeply and are valuing quality over quantity.
This said, SERPs (search engine page results) use factors like the total visitors of your website, the time they spent on it, other authoritative and sector-specific site linking to yours, bounce rate, and pages viewed per single session of a user, as well as KPIs to determine whether a result is aligned with the searcher's intent. Although ranking is affected by other criteria, such as factors used by search engines as KPIs, which could help you rank higher and thus reach a larger audience.
To attract more visitors, rather than choosing a single keyword to focus on, select a small but precise subset of topic-specific keywords, with as high traffic as possible but with low competition. You can also choose to use long-tail keywords on your articles. These approaches will help you appear in more searches, answering the search intent of more users, and thus reaching a broader audience.
Tools like Google Keyword Planner and Ubersuggest will help you select the right keywords, as they show both the number of searches for a given phrase and how difficult it'll be to rank among the first results for it. Both are extremely important, as the former shows the number of people you're potentially going to reach and the latter gives you a pretty good idea of how challenging it'll be to do it.
Hack 4: Latent-Semantic Indexing (LSI)
When you're writing content, all words in it are semantically connected to form the logical meaning of the text. Google has acknowledged this fact and is now using LSI (latent semantic indexing) as a criterion for your ranking. Basically, if the user is looking for "Twilight", it may refer both to the period of the day just before it becomes completely dark when the sun is on the horizon, the book series, or the movie.
So, keywords in your text will help Google understand what it is about. For example, words like "sun" and "light" could identify your articles is connected to "Twilight" as part of the day and your content will be displayed higher for this particular search and lower for searches related to the book or the movie.
Bonus Hack: Don't Forget to Add Headings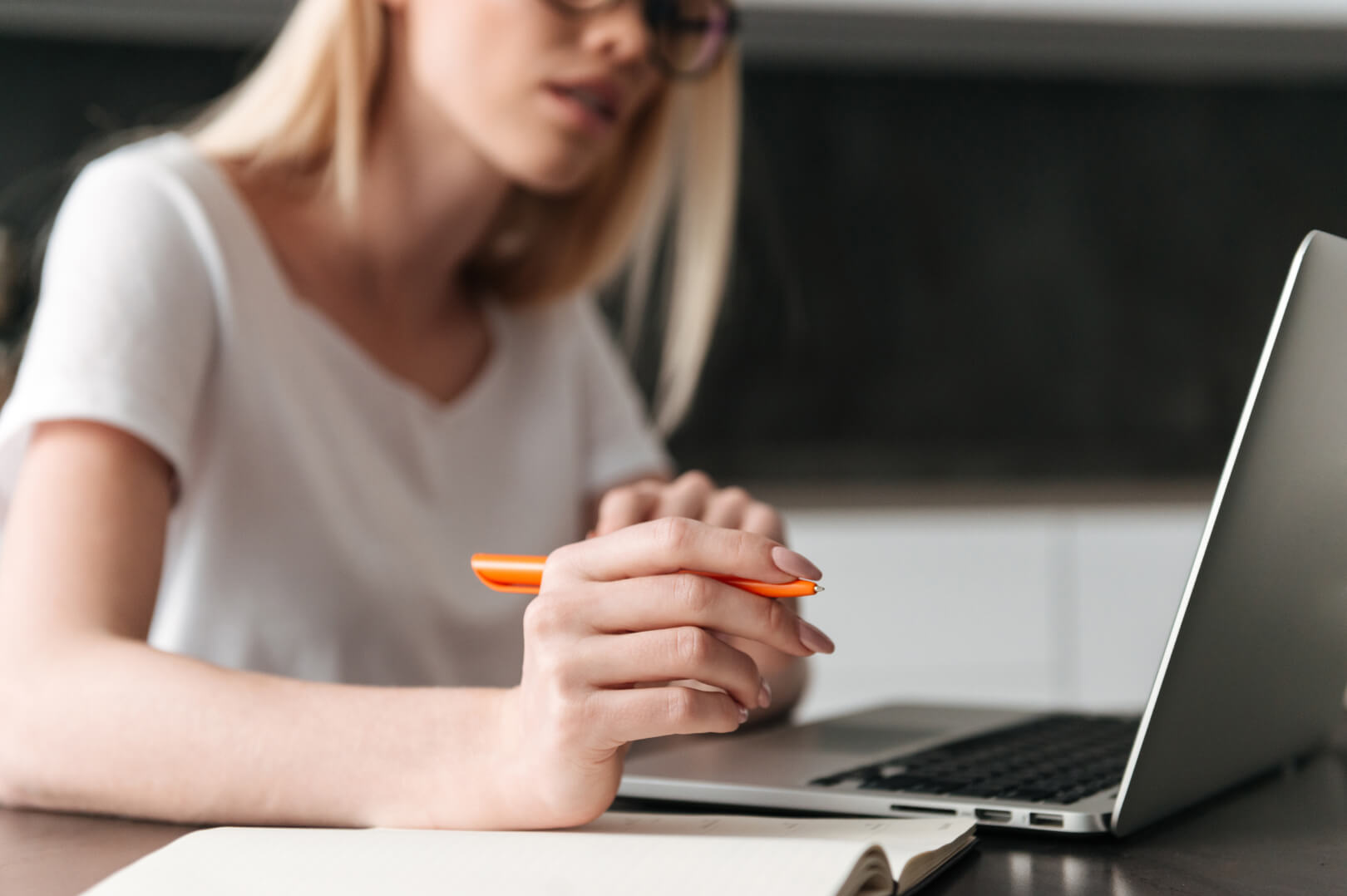 When we're speaking about writing web copy, it's essential to note that a white-hat SEO practice is to use headers and subheaders. They help users navigate better in your text and are also serving as anchor points that focus the attention of the reader and give an overall idea about the topic of a particular section.
This way, users will easily grasp your content and find the information they're interested in, rather than re-reading through all the information part of which they may already know. Another helpful practice is to add related keywords to your headings. It'll not only give a good idea for the user of what the section is about but may also help you rank higher in search engines.
Hack 5: What You Should Know About Link Building
One of the most essential criteria for higher SERP ranking is how many high-authority and niche-specific websites are linking to yours. Moreover, the anchor text they're using to link to your content is also essential for the ranking as search engines will display your website higher for that specific keyword.
Some of the best ways to ensure you're going to get cited by other websites is to create content that is unique or not easy to find, working with influencers, and presenting your brand in front of them and their audience. Another helpful practice is to build a substantial amount of internal links, leading to other related pages or articles on your website. This could be done both in the navigation menus of your website and in your blog articles.
Hack 6: Optimize Meta Descriptions
Although meta descriptions are not as important for SEO as they once were, they could still help you attract visitors to your page. Use the meta description to introduce your brand, include your brand's name (to create awareness) and tell the reader what you are giving them on this page. This way, you'll appeal to a larger number of people that are going to follow the link to your website because they will already know what they will find on it.
SEO optimization is immensely crucial as it is among the most reliable tools for generating quality traffic to your site. Putting time and effort into it will help you reach a larger audience and strengthen your online presence.
Hack 7: Implement Sticky Menus
Sticky menus are ideal for B2B websites as they stay with the user through their whole journey. Menus are like a rough structure of your site. As we've mentioned before, a long-page format is preferable due to the ability to store more information on it and the fact that many users are now accustomed to scrolling rather than swiping back and forth around pages.
However, having a long-page format may require quite the amount of scrolling back and forth if the user wants to find something particular in a given moment, e.g. more information about your support practices and then return back to where they were on the page.
Having a sticky menu will help you provide easy access to important pages on your website that the user may need to jump to – delivering the right content at the very right time. Adopting this functionality will help you craft a smoother consumer journey to move users down the funnel more promptly.
Hack 8: A Call to Action
The movement of the customer down the funnel requires an action from the prospect. To do so, you have to use call-to-actions (CTAs), messages that attract the readers' attention, and convince them to perform a particular action, e.g. subscribe to your newsletter, read another article, or go to a specific page on your site. There are a few useful tricks that will help you craft your messages to provoke action. First and foremost, they need to appear natural.
Drop the surprise factor and stick with what users are already expecting to see. Especially in a B2B digital marketing environment, when the user is viewing something that feels organic, their initial perception of such message is "Ah, yeah, this needs to be here." On the other hand, viewing something too out-of-the-box could cause the user not to understand it, get irritated, or start reviewing your content more skeptically which will inevitably lead to them "bouncing" off your page.
CTAs imply an action to be taken. Compare the following examples:
"Start your change today!"
Button: "Contact Us" — leading to a contact page.
"But wait! Why haven't you implemented a CRM system until now?"
Button 1: "Change this fact" — leading to contact page;
Button 2: "Costs" — leading to a page explaining the cost benefits of your product
Button 3: "No CRM fits our needs" — leading to a page that explains your CRM can be customized to fit the company's needs.
The first is just implying to purchase a product; the second is well crafted, requires an answer and leads to 3 different pages specifically tailored to the needs of each group, aiming at converting them into clients. One is just hoping for someone to reply, the other is grabbing the user by the hand and taking him/her into a customer journey.
Your CTAs are aiming at achieving a particular effect. But just like your company's goals, there are primary and secondary ones. The primary ones are your ultimate goal on that page, most probably their function should be to convert leads to clients. The secondary ones are CTAs aiming to move users down the funnel, gaining their consent, or other similar actions that will help you achieve your primary goal. So, your secondary CTAs should always lead to places where the user could find your primary CTAs as well.
Let's get back to the example we've previously given. Let's say the consumer has clicked on "No CRM can fit our company process" and landed on a page where you're explaining your product could be customized additionally to adapt to all possible business needs. You've given the user a reason to buy, now is the time to try selling again. You can't expect the user to click on the back button and press an "I'm ready to change this fact" button.
If you're not sure whether the user would be convinced at this stage, add a CTA for an alternative action such as "Try out our product for 30 days free!". This will help you prove your product's value and potentially close the deal later on.
As your website serves as your digital face – the clients' first impressions about who you are based on it. It is essential to polish every last detail on your website to ensure a flawless user experience that will make leads want to come back hungry for more useful information.
Social Media Hacks
Social media has a significant impact even in a B2B digital marketing environment as that's the place where you communicate with customers, build your online presence, and gain substantial knowledge about your buyer personas.
Hack 9: Video Content
According to Weidert.com, 69% of people would rather watch a video rather than read a text in order to learn about a product or service. This is just one of the many countless statistics, pointing to the fact that video is still the king of online engagement.
In a B2B environment though, making video content could require a bit more creativity as the option to post funny jokes and delicious food are somewhat non-existent. This is why you have to focus on the more practical side of things. How-to tutorials, explanation videos, web commercials, and product reviews will help you appear as a trustworthy source in your area and engage people interested in your services.
Video content in social media has another very handy functionality. It allows marketers to retarget the viewers who were initially engaged. This way, you'll be able to reach potential leads to attract to your website and provide them with reasons to buy the product or service you're offering.
Related Post: Six Hot Digital Marketing Trends for 2020
Hack 10: Share Industry Updates and News
By adopting the approach to not only strengthen your brand but be an essential information provider for trends and news in your industry, you'll attract specialists, influencers, and people interested in related topics. This will help you reach and engage with your ideal customers.
Furthermore, sharing industry updates will help you appear as a team of trustworthy professionals who are on top of industry trends. Everyone wants to work with the brightest talent and well-educated people in the field. Being extremely competent in the area is what potential clients are looking for.
Hack 11: Target Influencers and Their Audiences
Working with influencers in your area that are advocating for your brand will help you gain a substantial reputation and buzz brand awareness. This said, one of the easiest ways to find influencers ready to promote your brand is to do a research and aim your strategy at attracting such individuals as your brand ambassadors.
A handy approach is to look for such people within your company, or help employees who are smaller influencers, gain a broader audience and higher engagement. This approach will not only positively affect your online reputation and customers' trust, but will also help you build a strong employer branding image.
Twitter has an amazingly powerful tool allowing you to target precise individuals. Twitter's Tailored Audiences gives you an opportunity to upload a list of a minimum of 500 users, listed by their Twitter handles, and target them in a campaign.
To do so, you don't have to require any consent (as the consumers have already given it to Twitter), personal information, or anything else but the handles of those profiles. This approach could help you target both influencers and their precise audiences! You just have to open the Twitter profile of the influencer, view their followers and start adding them to your list one by one.
Think of brands as influencers on their own. You could also gather the handles of people you want to target by looking at the followers and "custom lists" of the profiles of companies they work in or partner with. The process is a bit time-consuming, but the effects of reaching directly precise individuals you already know are engaged in the topic you're presenting is immense!
Hack 12: Provide Community Customer Support
As many people use social media as a place to write statuses, discuss brands, and even write a review about them, having a support team that could answer the users' needs on social media could save you quite a lot of trouble.
It's not necessary to be able to address more complicated issues that require deeper knowledge or substantial explanations, but you can help users by answering simple questions, providing links to ticket forms, or phone numbers they could call to receive technical support.
This approach will show consumers you care about their needs and are really there to be a solution provider. Thus, it'll generate a stream of positive reviews and reputation gains.
Hack 13: Listen to the Social Conversation
Social Media Listening is among the most helpful practices for marketers. It'll help you align your B2B digital marketing efforts with the information you have about your clients. Monitoring, responding to, and using the data from related online conversations could help you craft consumer-tailored campaigns, foresee potential problems, think of ways to target your audiences more effectively, and polish your content.
Effective Blogging Tips
Blogging is one of the most important parts of every content strategy as it generates leads and produces valuable information to help retain them. Also, it significantly boosts your image in terms of trustworthiness and professionalism. Providing useful information gives additional arguments that help convert leads that are at the consideration stage of the buying cycle. This is why it's essential to make this B2B digital marketing practice optimally effective.
First of all, if you want your audience to be engaged with your brand, post regularly. Our experience has shown us that there isn't something like "too often" when it comes to publishing content. Usually, 16+ times per month is considered perfect and both generate a great number of new leads and help in the retention of old ones.
If you want consumers to be engaged, write precisely for them. Base your content on your buyer personas, their interests, challenges, goals, and ways to measure success. Speak on their own "language" to make yourself heard. However, do not just rewrite information that can be found all across the web. Add value by building on that data through personal stories, opinions, and experience. Offer something more than competitors, something that differentiates you!
Hack 14: Crafting Lead-generating Articles
When we're speaking about blogging, it's not enough to mention general practices that make a blog drive up results. We have to address the building blocks – articles. Here's how to make them even more effective:
Consider the Length of Your Titles
You most probably have heard of the expression that writing is about "staring at the blank sheet of paper until the drops of blood form on your forehead." The same goes for your headlines as they'll be the determining factor whether the consumers open your article or not when they see it as a result in SERPs.
There are countless theories about length, but our practice has shown us that headlines around 60 characters perform the best. Keep in mind that due to the rise of voice search, the length of search keywords will only grow over time. It's also crucial to use trigger words that provoke curiosity or trust in consumers.
Examples of such words are "essential," "valuable," "real," "effective," "tips," etc. Furthermore, try to use broadly well-accepted formats that psychologically relate to learning and work-related materials like "How to…" or "X Tips/Strategies for…".
Add Engaging Content
Let's face it, people prefer to get information as quickly as possible, and long, detailed texts are usually arduous to read. Try to make the process smoother by adding "break sections" where users could rest for a bit while engaged by more visual content such as pictures, videos, infographics, or sections that move consumers down the funnel.
Always end with a CTA
This way you'll be moving people who viewed your content as engaging down the funnel, thus generating and converting more leads.
Hacks for Building Your Marketing Campaigns
Hack 15: Craft Content Maps
To help you present your content strategy visually and explain it in a simple yet informative manner, it's a good practice to use content maps. These are flowcharts, showing the buyer's journey, content distribution in different channels, potential consumer behaviors, and ways to retarget unengaged leads.
Content maps will give all teams a more unobstructed view of what's expected from them and will give you the flexibility to polish and adjust campaigns if potential problems start arising.
Hack 16: Target Smaller Groups of People by Very Concrete Parameters
Another essential part is targeting. As we've mentioned before, the best practice is to target small but very precise groups rather than broader audiences. This approach will help you reduce the cost-per-lead and cost-per-client as it'll help you reach your ideal customer.
Useful practices are to target consumers based on their interests, location, opinions about competitors, and problems. For example, if someone is interested in "DevriX" but is a local small-sized company, they'll most probably be interested in working with outsourcing agencies that are offering WordPress help at lower rates.
Hack 17: Select the Proper Channels for Various Content
Different content performs distinctly on various platforms. This is why it's essential to select your channels very carefully, considering where you could reach more people and through what type of content.
For example, "How-to video tutorials" may perform best on Facebook and YouTube and will allow you to retarget the people who've watched them, professional videos work great in LinkedIn, especially if you add them on the platform rather than sharing a link to your website, presenting a decision-making landing page should be done through ads and via email for the subscribed leads.
Constructing marketing campaigns is a potent way to achieve results. However, the financial, human and time resources you invest in them are significant. This is why it's important to follow the best practices to ensure your B2B digital marketing efforts will drive up results without costing you business.
Summary
The B2B market is a very distinct environment which has significant characteristics and different potential problems compared to the B2C environment. To align with these, you need to understand not only marketing and its best practices, but the industry, latest trends, and most importantly – your potential clients as well.
You have to gather and use such information to incorporate in your marketing efforts, strategy, and campaigns in order to offer experiences, products, and services, specifically tailored to the needs and requirements of your buyer personas.
---
Our team's experience puts us in the unique position of understanding both sector specifications, the digital environment, proven inbound marketing practices, and consumer's psychographic profiles. If you need help to craft your thorough B2B digital marketing strategy, we're ready to help you use data to drive up real results for your business!