eCommerce stores are constantly looking for ways to increase their sales volumes. Luckily for them, consumer psychology is pretty susceptible to all kinds of marketing strategies, and persuasive tactics.
One such tactic is the flash sale. Chances are, you have heard that term at least a few times before, but do you know what that means?
Furthermore, are you aware of the exact way it works, and what benefits it brings to businesses?
Relax, that is exactly why we have gathered here today – to find out all about the process of flash sales.
Readers Also Enjoy: How to Use Pinterest for eCommerce: A Guide – DevriX
What Is a Flash Sale?
A flash sale is a limited-time promotion or discount offered by eCommerce companies. The goal is to encourage customers to purchase an item by targeting their impulse buying decisions, through creating scarcity.
If you are wondering: how long is a flash sale? In most cases, it is between 24 and 72 hours, although it is possible for the length of the sale to vary.
It is important to note that a successful flash sale does require proper preparation beforehand. Let's take a look at what goes into the process.
Readers Also Enjoy: 9 Tips for a Stunning eCommerce Customer Experience [2023 Guide] – DevriX
How Are Flash Sales Different from Regular Sales?
Flash sales differ from regular eCommerce sales in three main ways:
Discount. Running a flash sale requires you to offer serious discounts that you would not usually apply during your regular sales. Of course, the idea is to create a sense of urgency, so that people hurry to purchase the item before the deal is over.
Duration. Typical eCommerce sales campaigns can last for weeks and months, meanwhile a flash sale runs for a very short period of time. Therefore, online shoppers do not have much time to think about the deal, they need to be quick, if they want to take advantage of it.
Depth. The thing about flash sales is that they only affect certain items, rather than a wide variety of stock, as is the case with a lot of eCommerce sales initiatives.
Readers Also Enjoy: Product Marketing: The MVP of Launching a New Product – DevriX
Pros & Cons of Flash Sales
Before you start thinking about running flash sales, you need to understand if it is right for your business or not. Here are some of the main advantages and drawbacks of using flash sales.
Pros:
Clear excess stock. You can easily get rid of surplus items that are just lying around, taking space in your inventory. This can also help you lower your operation costs, all while clearing room for new, in-demand products.
Fear of missing out. The fear of missing out, or FOMO, is a well-known sales-closing technique. Limiting the availability of certain products will most likely encourage your customers to buy like crazy.
Customer loyalty. A pleasant shopping experience is always a good thing. The more customers are happy with you, the more likely they are to purchase from you again and, with luck, become loyal customers.
Cons:
One-time buyer magnet. Quite often, flash sales appeal to one-time buyers. Such clients are generally not interested in your business, but will take advantage of the deal you are offering.
It can affect one's reputation. Flash sales could hurt your reputation in some cases. For example, you might not be able to follow up with great customer support after the sale, or your website might start to slow down, due to the sudden spikes in traffic.
Lack of engagement. Running flash sales too frequently or advertising them too hard could result in disengaged customers. This is also referred to as a flash sale fatigue, where clients just stop caring about the bargains you are offering.
Readers Also Enjoy: Summer Marketing Ideas for Hot Sales – DevriX
How to Run a Successful Flash Sale? 6 Questions to Ask Yourself Before Starting
What Do You Want to Achieve?
How Long Should the Sale Last?
Which Products Should You Include?
How Much of a Discount Is Enough?
Can You Handle the Increased Demand?
How Are You Going to Market Your Flash Sale?
1. What Do You Want to Achieve?
Without a doubt, the key to the success of any flash sale is to clearly define the goals you want to achieve. More specifically, you may want your flash sales initiatives to:
Clear out seasonal inventory after holidays.
Attract new customers.
Boost sales of in-demand products.
Set the sale to be available only to existing customers.
Collect email addresses.
Any of these goals is fine, as long as you think they will bring benefits to your business. What is important is to know what exactly you want to do before you run your flash sales, so you can follow the path.
Readers Also Enjoy: 11 Marketing Objectives You Should Care About – DevriX
2. How Long Should the Sale Last?
An essential aspect you need to consider when brainstorming flash sale ideas is the length. Typically, such sales last between 24 and 72 hours, but it is best to adjust the duration according to your business model.
For example, a study by Experian found that a 3-hour-long flash sale works wonders in terms of email open rates.
However, there is the risk that a flash sale that is too short may leave customers unhappy, because they were not able to hear about the sale and take advantage of it.
Additionally, the time you launch the campaign also matters. If you start a very short campaign at 4 AM, when almost no one is online, your customers will probably feel cheated.
Therefore, it is best to use tools like Google Analytics to determine when most of your users are active, and adjust your campaign accordingly.
Readers Also Enjoy: Contextual Marketing: How to Give Users What They Want – DevriX
3. Which Products Should You Include?
This part of your flash sale strategy is closely related to the first step – setting your goals. It would be rather chaotic to decide which products to include in your sale, if you are not sure what you want to achieve.
For example, holidays and eCommerce stores go hand in hand, yet, after the holiday season is over, you might have a lot of leftover seasonal stock.
Naturally, running a flash sale, focused on clearing such post-holiday items that do not have much shelf life after the holiday season, makes a lot of sense.
Plus, you will profit more from selling such items at a discount, rather than paying the ongoing costs for storage.
50% off on reindeer sweaters? Who would not want to sign up?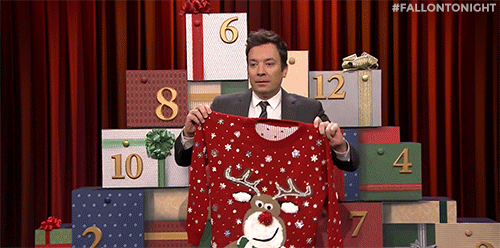 Readers Also Enjoy: How to Write a Product Review That Sells? – DevriX
4. How Much of a Discount Is Enough?
Speaking of discounts… They are at the heart of every flash sale. But you need to find the right amount. Once again, this depends on the goals you have in mind for your campaign, plus your target audience.
Different approaches are necessary for winning over new customers, and for targeting loyal clients. The first case would see your eCommerce store offering higher discounts, in order to attract more first-time customers.
The second would be more about high-value purchases you could send via email, so that you can separate the offer from new clients.
Readers Also Enjoy: The Best Performing eCommerce Discount Strategies to Try – DevriX
5. Can You Handle the Increased Demand?
Do not forget to consider the load of your website, more users than normal will be visiting it. It would be a terrible user experience, if your site starts loading too slowly, or breaks down completely.
What is more, you also need to think about how your team is going to handle such a huge amount of orders in a short period of time. Also, what if your eCommerce platform does not display the items in stock in real time?
There will definitely be some angry customers, especially if you sell more products than you actually have in your inventory.
To avoid all these headaches, and more, do take the time to review all the possible mistakes that could happen before you launch your campaign.
Readers Also Enjoy: eCommerce AR: Why Is it Great For Businesses in 2022? – DevriX
6. How Are You Going to Market Your Flash Sale?
The final, yet equally important step, is to decide how you are going to promote your flash sale. There are a few main channels that are typically used:
Pop-ups. You can use pop-ups to alert every visitor on your website about the promotion you are running.
Email marketing. What better way to create urgency than to send a few emails throughout the duration of your flash sale. You know how it goes – "Only 24 hours remaining, 12 hours remaining", and so forth.
Social media. An excellent method of letting many people know about flash sales is posting about it on social media. Additionally, you can provide extra incentives like giveaways, for example.
SEO of product pages. The most essential part of marketing your flash sales is the product pages themselves. Make sure to optimize around your main keywords, so that you get that sweet visibility from Google.
Readers Also Enjoy: Branded Keywords Vs. Non-Branded Keywords SEO: What You Need to Know – DevriX
Over to You
Hopefully, by now, you know all about flash sales, how they are different from regular sales, what makes them successful, and what are the pros and cons of such campaigns.
Your eCommerce store can truly benefit from this scarcity tactic. And if you ever need help setting up your own scarcity campaign, you can always count on DevriX – a leading WordPress Agency with a proven track record of helping eCommerce businesses become successful.