In this techy era, we are all explorers on the World Wide Web in search of information. Aside from the data that you need, what excites you about a website that you see? Is it the color? How about the images or style? One must consider these things to evaluate their own web page and identify the right solution to further achieve greater website design.
It takes a lot of skills, expertise, and discipline in developing a website that will capture the interest of the user. It is more than just what the user sees at first glance. A great website design inspires the user to navigate further in search of information.
To allow marketers or business owners to better achieve a greater website design, here are some things to consider.
How to Achieve Greater Website Design
1. Make a Good and Lasting Impression
Make a good and lasting impression on your audience by keeping the website fresh and simple. At first glance, your website should clearly state who you are, what you do and what you can offer to customers.
Make sure that the users can navigate it easily and will have quick access to valuable information that they need. This is what a great website is about.
For the homepage or landing page, keep it simple and do not load it with tons of information. Keep the words at 120 or less so as to avoid confusion.
2. Keep the Design Mobile-Friendly
Make sure that your website's design is adaptable to various configurations of mobile devices such as tablets, mobile phones, and even laptops. Some websites also require Flash animation which is only accessible to large screen monitors.
An example for this is Apple, wherein their devices are not supported by Flash animation. This makes it impossible for users to access the website if they are using iPhones.
Here is Google's take on making your website mobile-friendly:
Haven't you made your website Mobile-Friendly? It is time that you should. The majority of users coming to your site are likely to be using a mobile device.

Don't know if your website is mobile-friendly? Take the Mobile-Friendly Test now!
3. Manage Load Times
On the average, a delay of two seconds in the loading time of a website will result in 4.3% loss of sales. This study further states that there is a reduction of user satisfaction by 3.8% and a decrease of clicks by 4.3%. One of the culprits for this is slow load time of a website. Do not let this happen to your sites by auditing your website's speed, making sure it's properly formatted, and constantly checking your text and images.
4. Use Style Guides
Style Guides are pre-designed website templates for proper placement of elements, graphics, texts and other features of your website. This is a great strategy, especially for start-up website developers. Style guides can help you achieve proper branding, professionalism, and consistency all throughout.
Experienced web developers can challenge themselves by creating a style guide and customizing it based on their own requirements.
5. To Add Sidebars or Not?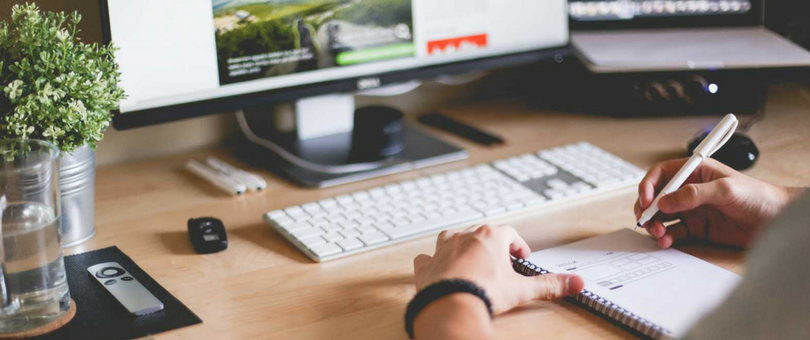 A sidebar refers to the area beside the main content which can be used to display information and which is not necessarily part of the content's message. If it is something related to the article, then it could be a highlight or a summary. It can be an area where advertisements are placed, too.
The use of sidebars has long been observed. There was once a time when sidebars were greatly used by websites. Although, the use of sidebars has slowly drifted away. Experts say that the decision to have a sidebar depends on the purpose of the marketer or web developer.
As the marketer or business owner, you know your business better than anyone so have a free hand in deciding whether to use sidebars or not.
6. Sketch It Out First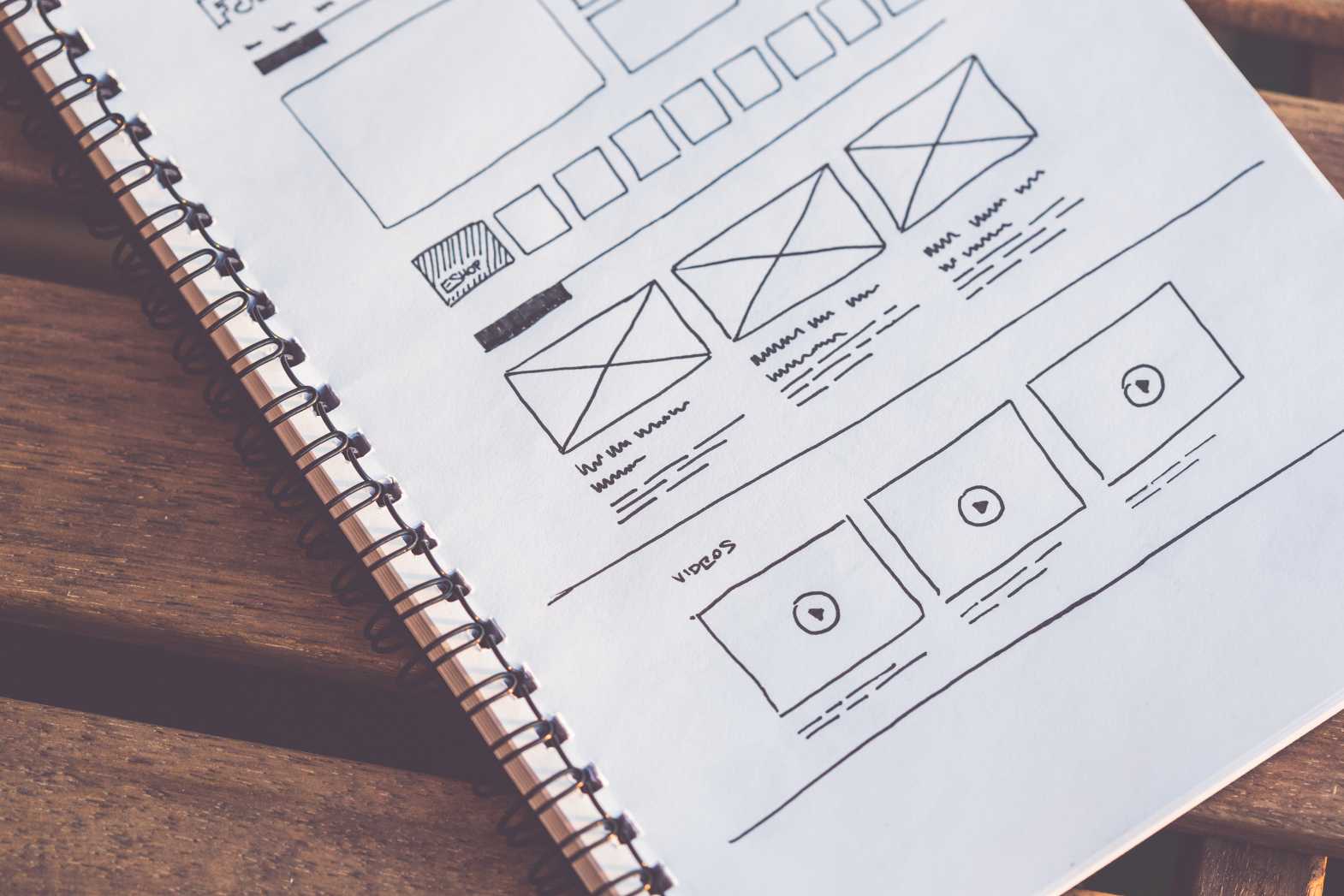 Before you deal with the real thing, consider making a draft of your website offline. This means you should draw your website idea using a real pen, paper or whiteboard in order to plan the overall site.
One advantage to doing this is that when you do it offline, and later create the codes, time is definitely saved. Imagine how many hours you need to spend solely on upgrading your system on the web?
7. Post Using Larger Font Sizes
Use larger font size to improve the overall readability of your website. This applies not only to your headings but to the text of the entire content. Larger fonts help create focus. It is also important to use larger fonts for highlights of your website or the content. This is will capture the attention of your audience and there is a higher possibility for your message to get across to your clients.
8. Avoid Website Clutter
Embrace the white space on your website. This means that you have to eliminate the clutter.
Web page clutter refers to the unorganized placing of advertisements, images, bullet points and other non-relevant messages on a website which creates confusion on the part of the user. The user can get lost, feel disappointed and leave your website without making a single transaction because your website is cluttered. Therefore, tidy up and show free space in order for you to achieve a greater Website design.
9. Simplify the Navigation System
Simplifying your website's navigation system does not only allow you to achieve a greater website design but also allows you to capture a big portion of the audience online. Most website users are not enticed by submenus, polls, lists, blog posts, images and tremendous links on your website. Thus, make sure your website is easy to navigate to prevent the user from leaving your site.
When a website's menu has too many options, it becomes complicated and can distract the focus of the user. As a consequence, the user decides to leave your website altogether.
10. Try to Avoid Sliders
A Slider, which is also called Carousels, is not ideal when used on a website, especially for Business to Business (B2B) sites. A slider refers to the slideshow of photos supporting a particular content or portion of content. A slider has become a fad and there are various WordPress plugins available to have this incorporated into the site. However, experts are debating whether sliders might be a hindrance to better SEO, website visibility, and usability.
11. Add Call-to-Action Feature
A call-to-action (CTA) feature is as important as the title because a website can capture the attention of users, directs their attention to more relevant content through the call-to-action. As the name suggests, CTAs will trigger the interest of users.
CTAs are very important. Imagine a website that has the right information, the most interesting content and the best influencers. This website, however, does not have a compelling CTA on any of the website pages. The call-to-action leads the user to take action. The action may include further navigation of the website for additional information or for a purchase.
12. Take Advantage of Website Design Tools
The only constant thing in the world is change. This holds true in the case of your website design. As technology upgrades itself with the release of the latest trends and apps, you must also ensure that your website does not remain stagnant. Hence, change your website's design from time to time to transform the overall workflow.
These are just a few of the website development tools you can explore to achieve a greater website design:
Conclusion
A great website design keeps the users responsive and happy about the end result. Everyone is looking for relevant information. The possibilities for both business and consumer market are endless on the World Wide Web.
Consequently, with these constant technological changes, it is a good idea to consider the tips you have just read to help achieve a greater design for your own website.