Artificial Intelligence (AI) has revolutionized numerous industries, offering an unparalleled potential in data analysis, automation, and decision-making. Its transformative potential lies in the ability to process vast amounts of information and learn from it to make intelligent choices. As the AI market is forecasted to grow from $150.2 billion in 2023 to $1,345.2 by 2030 its impact is beyond imagination.
Among the various forms of AI, Semantic AI stands out. It is a powerful approach that focuses on understanding the meaning and context of data. By comprehending language and relationships between entities, it enables more human-like interactions, precise information retrieval, and contextually relevant responses. This advanced level of comprehension empowers AI systems to tackle complex challenges, making it a big player in shaping the future of intelligent technologies.
This article delves into the significance of Semantic AI, its benefits and drawbacks, and its applications in the business world. Continue reading to discover further insights and understand how Semantic AI is changing the way companies operate and interact with their customers.
Readers also enjoy: How to Use Artificial Intelligence in eCommerce – DevriX
What is Semantic AI?
Semantic AI, which includes natural language processing (NLP) and natural language understanding (NLU), is the branch of AI that focuses on understanding the meaning of language. It enables machines to grasp the context of user queries, leading to more accurate and relevant search results.
Essential Aspects of Semantic AI
Here are a few main aspects of semantic AI: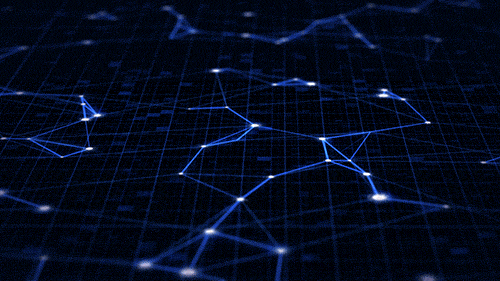 Applications of Semantic AI
From revolutionizing customer support with virtual assistants to enhancing search engines' accuracy, Semantic AI is driving significant advancements in natural language processing and understanding.
Integration With Search Engines
Integrating Semantic AI into search engines such as Google, Bing or DuckDuckGo will improve not only the quality, but the relevance of the results. Searches will align more closely and accurately to what a person is looking for.
Readers also enjoy: 6 Benefits of Sentiment Analysis and Opinion Mining in Marketing
Customer Service
Semantic AI finds one of its most significant applications in customer service. Just a few examples of where it can be employed:
Recommendation Systems
Semantic AI enhances recommendation systems by analyzing user preferences and behavior to offer more personalized and targeted product or content recommendations. For example:
Natural Language Processing (NLP) in Healthcare
Semantic AI aids in extracting insights from medical literature, patient records, and research articles, facilitating better clinical decision making and medical research. Here are four examples:
Knowledge Management
Semantic AI is utilized in organizing and extracting insights from vast knowledge bases, enabling better information retrieval and knowledge sharing within organizations.Here are a few examples:
Advantages of Semantic AI
Businesses can learn a lot from this technology, including better decision-making, increased productivity, and enhanced customer service.
Readers also enjoy: 7 Proven Strategies for Integrating SEO and SEM to Maximize ROI – DevriX
Drawbacks and Concerns of using Semantic AI
The application of Semantic AI brings remarkable advancements, but it also presents certain drawbacks and concerns such as:
Wrap Up
By bridging the gap between human language and machine comprehension, Semantic AI opens new possibilities for more sophisticated and empathetic AI interactions, providing us with endless opportunities for advancements in technology and user experiences.
However, as Semantic AI evolves, challenges emerge as well. Collecting accurate data while addressing ethical concerns and privacy issues that arise emphasizes the need for responsible AI development to prevent biases and misuse.
Striking the right balance between innovation and safety is crucial for unlocking Semantic AI's full potential.