Facebook advertising is the biggest form of online advertising of this digital era. According to Statista, the total social media advertising spend for 2018 in the United States alone is $19.3 billion, and with more than 2.2 billion monthly active users, even in 2019, Facebook is too big of a network to be ignored in your advertising plan.
In the pool of individuals and competitors that use the platform to promote products and services, you need to stay unique and on top of your game with your advertisements. However, in advertising, trends come and go, and it's a lot harder to differentiate yourself if you keep implementing the same tactics that have been around for several years now.
Even Facebook, as a platform, constantly changes a lot and finds many uses, advertising being one of them. Therefore, to help you separate from the Facebook advertising pack in 2019, in this guide, we'll dissect and summarize the most promising ways that can help you with business advertising on Facebook.
But First, Why Is Facebook so Good for Advertising?
First of all, it's been proven before in countless examples that Facebook advertising is effective, with 96% of marketers considering it as the most effective advertising platform. It works like a charm for B2B and B2C companies that can actually grow their business using the platform.
Outside of being effective, Facebook is simple and practical for business marketing. You don't have to be a Fortune 500 company to use it, and even with $100, you're on your way to increasing your sales and growing your company in the process. This is why more than 60 million businesses use Facebook Pages.
Out of the 2.2 billion active monthly users, the average user spends 50 minutes per day on Facebook, Instagram, and Messenger. This is more than any other social media channel, and through Facebook ads, you can reach these users.
With the constant innovations in ad placements, including videos and instant articles, you can customize different elements of your ad copy, such as campaign objective, target audience, bidding, as well as optimizing your ad delivery.
Ad Costs Are on the Continuous Rise
It's true, the costs of Facebook advertising has risen due to the recent newsfeed and algorithmic changes on the platform, as well as the more than evident privacy concerns following the Cambridge Analytica scandals.
There are lots of factors that determine how much an ad on Facebook costs, including your niche, location, and advertisement goals:
Industry: An ad for your craft beer company can cost you less than if your company is Budweiser.
Timing: When you want to advertise in the holiday season, you can suddenly face with lots of competitors, that definitely increases the cost of your ad.
Goals: Ad goals matter. For example, to lure people into leaving their contact info on your landing page can cost you more than a post engagement.
Since the News Feed changes back in January of 2018, according to AdStage research, the Facebook ads CPM has been increased more than 120% year-over-year (YoY) in that month alone. This growing price may also come as a result of the decreased importance of ads and recent algorithmic changes that include fewer news feed articles and ads, that directly results to fewer impressions.
The places where Facebook can put ads on the News Feed are running out. When the maximum ad load is reached, the impressions will even out and as a result, the CPMs are increased if the same ad demand remains.
Now that we got the Ad Costs and the reasons why Facebook Advertising is still relevant in 2019 and beyond, it's time to teach you what it takes for your Facebook Ads to have a maximum effect!
Don't Fatigue the Users
Mark Zuckerberg himself admitted that they need to rebuild the trust that users had in their company before the Cambridge Analytica scandal occurred. People's phone numbers and contact info leaked even with the 2-factor authentication process that should've improved the security of the site.
This is why people became smarter on how their data is used and shared, and at this point, as a brand, you need to figure out how to build a trustworthy relationship first before you place the ad with them. Besides security problems, it seems that in general, users are aware that as soon as they click on a website, they're being followed by an advertisement about the particular page immediately on their News Feed.
This leads to them ignoring the ads, and this is why you need to be aware of your ad frequency and be careful of not being too forward with your paid marketing. If users see the ad 5,6 times already and you still can't convert them, chances are, they won't even if they see it 60 more times in their feed.
This is why in 2019, you need to pause your ad frequency a bit and stop people from getting ad fatigued.
Invest in Instagram
According to SocialBakers, the ad spending shift from Facebook to Instagram from 2018 will continue in 2019 as well. While the Instagram audience still hasn't reached the level of the Facebook audience, if you want to place your products, you need to be aware of where the engagement happens.
While Facebook can be handy for E-commerce and other industries, for example, if you're in the fashion industry, nothing can beat advertising on Instagram Stories. Popular influencers are an excellent way to push your brand name on the platform. You can collaborate with a fashion shopper or expert that has tens of thousands of followers and get the needed exposure in front of his/her audience.
For example, Chiara Ferragni is an Italian fashion businessperson, frequently collaborating with high-end fashion brands such as Gucci, Yves Saint Laurent, and Michael Kors. Her posts receive at least several hundreds of thousands of impressions.
Whether you go all-in on Facebook or Instagram advertising, test them both first. In 2019, only A/B testing data will provide you with the insights on where to invest your ad budget for maximum reach and conversion rate impact.
Have a Segment for Each Piece of Valuable Content
According to marketing mogul Gary Vaynerchuk, it's much more effective to separate your target audience into 20-100 different segments and have your content ready for each of those segments. For example, not every girl is a fan of Forever 21. But, if Forever 21 targets one of those girls with content that is related to the things she likes, then she's interested.
This means that you need to ditch the one-size-fits-all approach and develop content that caters to different segments. The lack of personalized content can have a negative impact on your conversion rates. According to Infosys, up to 74% of consumers will feel frustrated if they open content that is not individualized for them.
The expectation of your target users and segmentation effectiveness is just one reason to advertise valuable and personalized content. Here are four more reasons to have multiple pieces of quality content:
Engagement Boost: A research from eMarketer revealed that more than 50% of marketers received higher engagement rates via personalized content, which is critical if you want to achieve better reach on Facebook's news feed.
Better Relevance Score: Personalized posts generate positive feedback and increase your Facebook relevance score as a result. This can effectively decrease the cost-per-click of your ad.
More Leads and Conversions: People interact more with individualized content, which increases your chances to convert them into customers. This helps you achieve your marketing goals and improve your social media marketing.
Brand Awareness: When people trust the personalized content that you've placed on their News Feed, they'll be fired up to spread the word about it. Word-of-mouth marketing still matters, even if you invest millions in advertisements.
If done correctly, having multiple segments and content for each of them can convert a solid amount of your target audience and help you discover other audiences in the process.
Continue to Retarget the Ones that Engage
Through retargeting and remarketing, you can build a loyal audience and consequently build up your sales numbers. When you have people that open, like, and click on your Facebook ad posts, you can develop a retargeting campaign using them as your target audience.
These are people that are already familiar with your brand and your product, and they're interested. They only need "an excuse" to buy, such as:
A discount or a coupon
A carousel ad of items
Testimonials
Video ads
A last chance offer
Retargeted ads are one step ahead of regular Facebook ads because in standard cold advertisement, many of the users that you'll reach will have no interest at all in your content. Through retargeting, you can follow your "warm" website visitors on their News feeds and reiterate your page or product in front of them. Seeing your ad and remembering your name can influence their buying decision.
In 2019, continue to retarget the following segments of users:
Your most frequent website visitors.
Users that visited specific pages on your website.
People that watched your Facebook videos.
People who interacted with your post or ad.
People that signed up to your newsletter, downloaded your free ebook or completed another conversion goal.
A custom list of users.
To set up your Facebook for retargeting, you need to use Facebook Pixel to track your website visitors.
On your Facebook Business Manager Dashboard, select the "Pixels" option from the "Measure and Report" division.
Click on the "Set up Pixel" button and add follow the video tutorial below to add the pixel on your WordPress site.
Once you install the pixel, you need to start collecting data in order to construct your audience for retargeting. See how your pixel works and what the activity is of your core visitors first. When you're all geared up with sufficient data to run your retargeting campaign, head to your "Audiences" section of your Business Manager.
To start your retargeting campaign, click on the "Website traffic" option. Here, you can decide what your campaign parameters will be, for example, from everyone that visited your site to users that visited a page that contains a particularly defined word.
Video, Again and Again
Based on a forecast by Cisco, we can see video taking up to 85% of total Internet traffic. When it comes to engagement, beautiful imagery is no longer enough, and if your Facebook advertising strategy doesn't include videos, you're way behind your competitors.
The following are the best tactics to upgrade your Facebook video strategy for 2019 and further on:
Grab Attention Fast
Think about how users behave when they see a video in their feeds. If something is boring seconds after it's being played, they scroll further to find a video that is actually interesting from the start.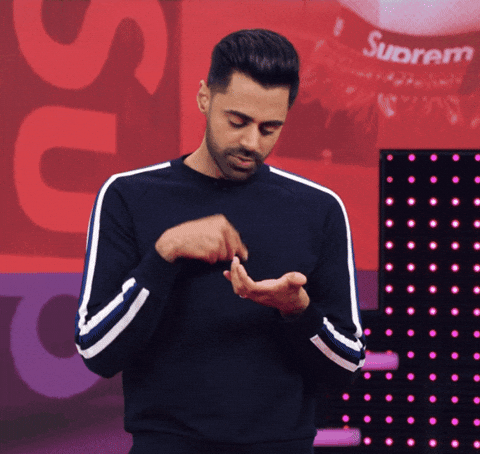 Earlier in 2018, Facebook published internal research that shows how quickly people stop watching video advertisements.
This means that when you advertise videos, the percentage of people that watch the ad will drop at an exponential rate. For this reason, you must deliver your message ASAP or people will just ignore it and turn away before realizing what your ad is about.
Be Short
If users can ignore a video that quickly, it means that to deliver your message, your videos shouldn't be that long in the first place. For an in-stream video advertisement, Facebook advises that videos should not be longer than 15 seconds. These videos have a higher completion percentage, and as a result, you can deliver your message much faster than with longer videos.
Optimize Titles and Descriptions
For every piece of content that you advertise on Facebook, you need an engaging title and description. This tells people what they're about to see or it tempts them to watch the entire video and learn.
Other than that, the ad title and description provide Facebook's algorithms with data about your video, and you need to ensure that you have your relevant keywords included in your title or description.
There are video ad titles and title formulations that outperform the rest. According to a Wochit study from 2017, there are certain words that can get you more video views than others.
When you plan your next video ad, consider incorporating some of the phrases and words above, because it's more than clear that those are the words that get people curious enough to stop scrolling and watch your video ad.
Sound Off
Since 2016, more than 80% of Facebook video views are made without sound. Users expect Facebook to autoplay videos as soon as they open their feed with the sound on, and for convenience reasons, they put the sound on mute and continue to scroll the feed.
This is why today, your video ad must have an impact even without a sound. Facebook recommends captioning your videos and using graphic overlays to make sure that you'll get your message across.
Vertical or Square
On mobile, square videos can take up to 78% of the screen. With over 90% of the users accessing Facebook on mobile devices, the better the size of the video is, the more attention it will grab from the users.
As far as vertical videos are concerned, people use their smartphones in portrait mode 98% of the time, so it definitely makes sense to cater to this habit.
Over to You
With the ever-changing advertising options and trends on the platform, and the various opportunities to place ads, 2019 is shaping up to be another winning year for business advertisement on Facebook. Experiment and split-test early on to find the tactics that work for your brand.
Serve your message in different and interactive ways. If you've defined your marketing goals and have the vision for your brand, chances are, Facebook is the platform that can help you achieve them in 2019 and beyond.